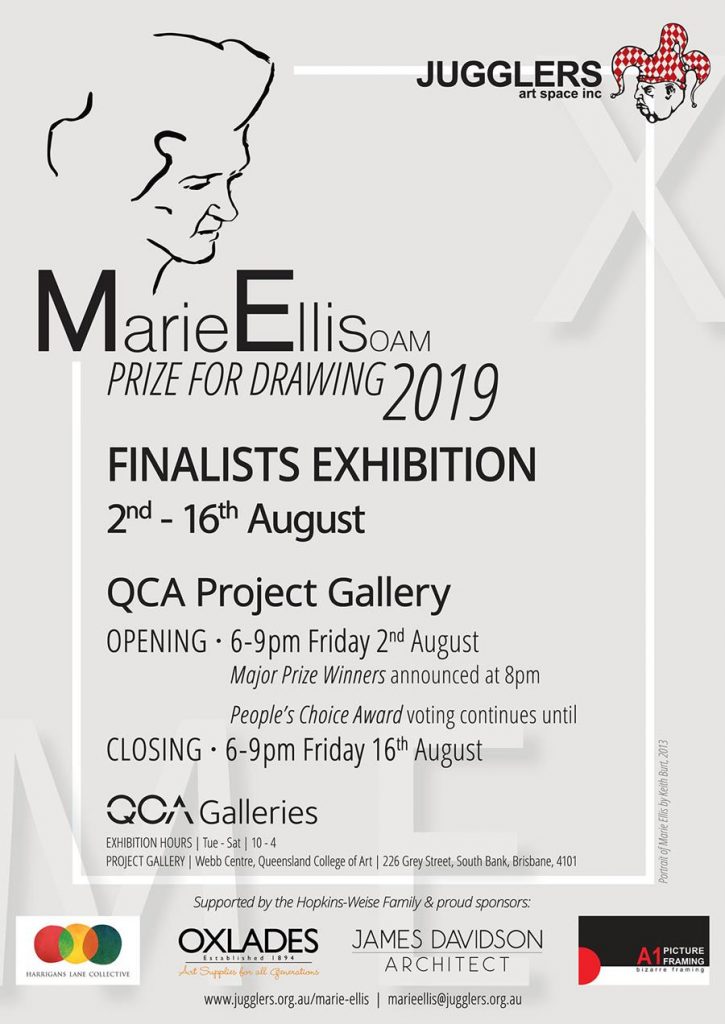 2019 marks the 10th Marie Ellis OAM Prize for Drawing competition and as such is a significant milestone in this now national prize, founded in consultation with the Hopkins-Weise family in memory of their aunt, Marie Ellis. Marie was the former owner of 103 Brunswick Street, Fortitude Valley – the home of Jugglers Art Space from 2002-2018. The prize has been primarily funded by Jeff Hopkins-Weise and  his wife, Elspeth McKenzie.
We at Jugglers see drawing as the primal human mark making art practice and as such were drawn to provide incentive and encouragement for artists across Australia to set aside time to draw and then enter their works in this prize.
Our specially selected panel of judges for 2019 includes: Jeff Hopkins-Weise, Dennis McCart[ Winner 2018], Vernon Ah Kee and Nicci Haynes.
Opening: 2nd August, 6pm