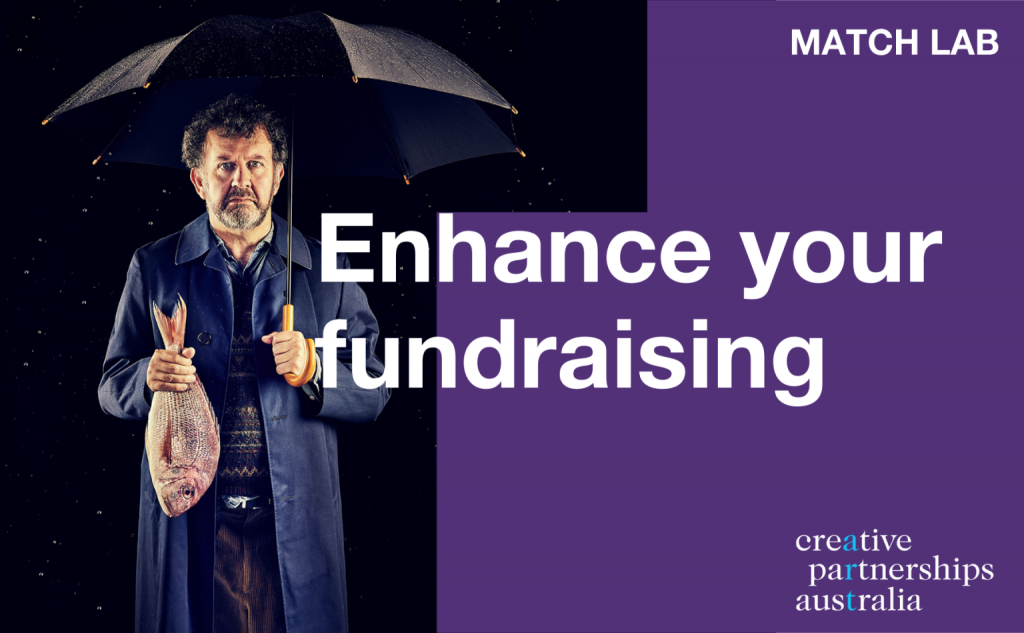 Are you an artist with a project to fund, and are keen to learn the art of fundraising to build a sustainable arts practice? Apply now for Creative Partnerships Australia's MATCH Lab and boost your fundraising with up to $5,000 in matched funding available per project.
MATCH Lab is Creative Partnerships Australia's matched funding program for independent artists and collectives, that provides an opportunity to take part in an intensive, hands-on professional development program, including the two-day Raising Money for Your Art clinic. Participants will then run a fundraising campaign for their project, with all funds raised matched dollar-for-dollar up to $5,000 by Creative Partnerships Australia.
To find out if you are eligible to apply, head to Creative Partnerships Australia's website for more information.
For more information visit creativepartnerships.gov.au
Image Credit: When The Rain Stops Falling, Iron Lung. Photo: Josh Wayn