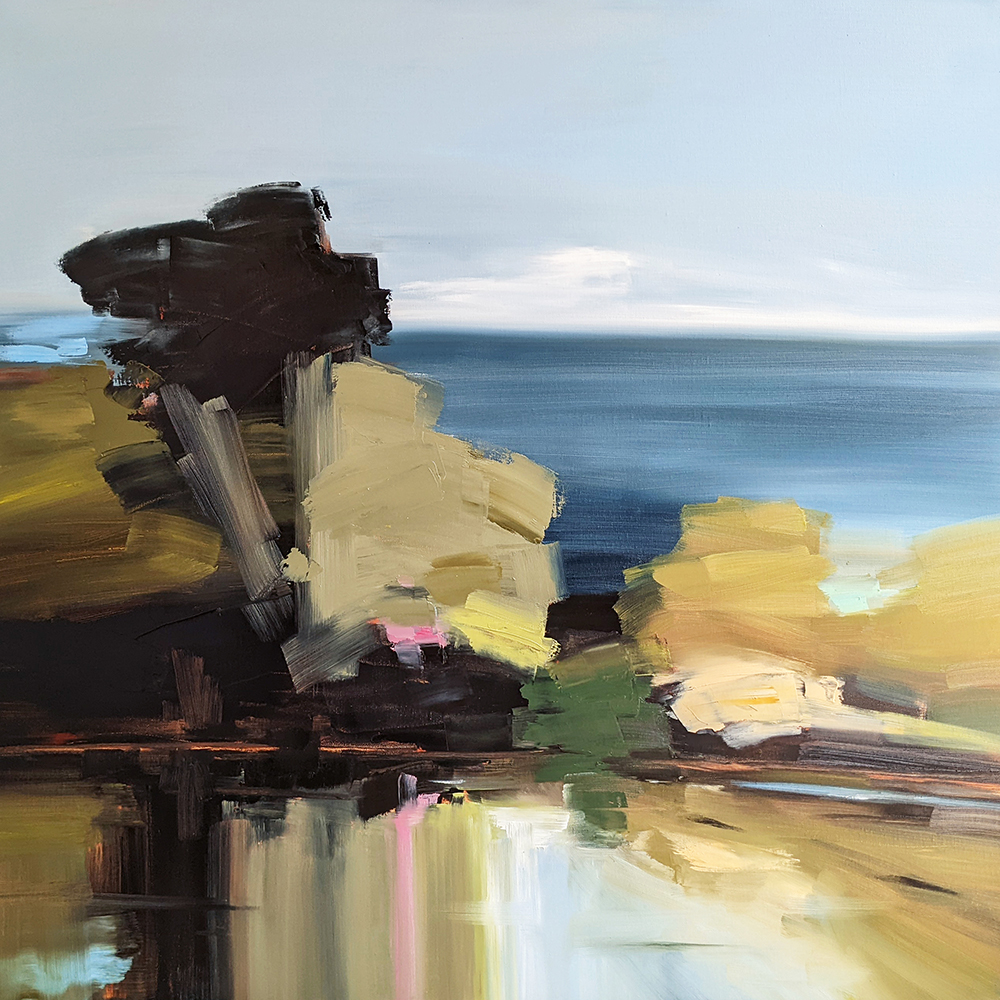 This body of work is based on a series of en plein air studies carried out along the Brisbane river at Graceville, Corinda, and Tennyson.
Matt developed the initial studies into these larger works exploring where the physical and reflected worlds meet at the river's edge. As an extension of this theme, Matt's work challenges where traditional and abstract representations of the landscape meet.
Matt combines energetic brush and palette knife marks to express the shape of the landscape, the movement clouds, the perception of distance, and the shifting of the light. Each piece is usually completed in a single sitting. Matt prefers to work whilst the paint remains wet, often mixing the paint on the canvas to encourage instinctive marks and chance outcomes.