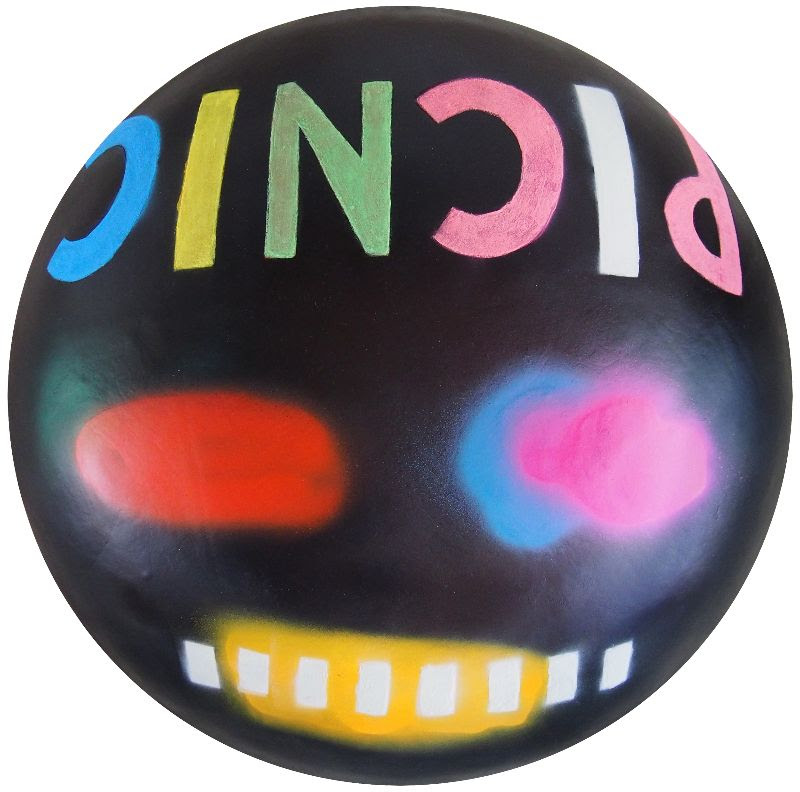 Mixed media artworks, sculptures, and couture form part of an inaugural exhibition for Ipswich based artist Matthew Cheyne at Mitchell Fine Art in Fortitude Valley.  'Picnic' will be Cheyne's first commercial exhibition in Australia for almost ten years.
A graduate of the Queensland College of Art, Cheyne has spent much of the last decade living in Germany and France where he held solo exhibitions Cologne, Berlin, and Luxembourg. In 2021 Matthew Cheyne is returning to exhibit in his home state.
Matthew Cheyne's practice deliberately sets to create a visual dialogue and actively seeks the viewers participation in completing the narrative.  "I want to make work that presses forward, without sentimentality, but which invites people in and pulls them forward too" says Cheyne, admitting that "the end result of his endeavours will sometimes surprise even him".
His latest subject matter occupies backdrops that are somewhat abstract interpretations of the landscape and the environment. His palette is vibrant and appears to be entirely intuitive and without preconceived ideas of composition. Don't let this fool you.
Colours applied are often a revelation when it is pointed out to him that they are different to what he thought. It is the consequence of being quite colour blind, a condition that often results in the most delightful and piquant compositions.
His new exhibition evokes memories of good times with your nearest and dearest – blankets, sunshine, food, wine, and stolen moments although Cheyne has a far less romantic and a far more compelling take on the notion in this body of work.
An opening night will be held on Friday 27th August from 6 – 8pm with the artist in attendance.
On Saturday 28th August from 11am Cheyne will present an Artist Talk in the gallery. This is a wonderful opportunity for art lovers to join him as he delves deep into the inspiration for his artistic practice and life.
All events are free, however due to covid restrictions rsvp's are required.
Image: 'Picnic Spot – very white teeth 1', spray paint and glow in the dark pigment on moulded leather 60 x 60cm (2021)