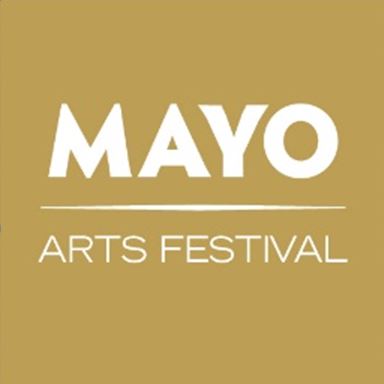 This popular festival is named in honour of prominent sculptor and St Margaret's Old Girl Daphne Mayo, one of Australia's finest sculptors. Throughout her life, Mayo was an energetic and tenacious advocate of the Arts in Queensland. The MAYO Arts Festival has, since its inception in 2008, built a reputation for showcasing emerging local and national artists as well as engaging the wider community in the vibrant and inspiring atmosphere of this arts spectacular.
The 2016 MAYO Arts Festival will be no exception, hosting a stellar line up of artisans with a focus on exhibiting three-dimensional art across various disciplines including: jewellers Barbara Heath; glass artist Jo Bone; award-winning ceramicist Peter Biddulph and celebrated Japanese-born ceramic artist Kenji Uranishi; as well as sculptors Carly Scoufos and Michael Eather, and many more.
The festival will be officially launched on Friday 27 May at the opening night cocktail party, officiated by the Institute of Modern Art's Marie-Louise Theile. The St Margaret's Arts Centre Foyer will provide a spectacular backdrop for this ticketed gala event where attendees are invited to soak up the breathtaking views of the city as they mingle with esteemed guests and artists. This event will prove to be the first opportunity for guests to purchase their favourite piece of art from the magnificent collection on exhibition.
On Saturday 28 May, midday ushers in the festival in full swing with a range of free and ticketed activities, rides, workshops and entertainment for all ages.  MAYO Arts Festival guests can roll up their sleeves and prepare to release their inner artist with a variety of workshops hosted by some of our most talented artists and community members. Workshops also offer guests the chance to create their own jewellery; stitch or weave a colourful keepsake; assemble a micro-climate terrarium, and even design their own wearable floral head piece. The children have an exclusive program with the opportunity to take part in circus performance training and hula hoop games or simply enjoy the host of carnival rides in the sideshow alley. Purchase an armband and enjoy unlimited access to rides including the climbing rockwall, laser skirmish, giant slide and more. For the quiet observer there is the opportunity to simply browse the artisan markets, and purchase quality handcrafted gifts; featuring vintage paper books and journals; antique and up-cycled homewares; vibrant ceramics; handmade jewellery and spa products and many more. The selection of artisan market stalls echoes the growing demand for direct-from-the-artist handmade, high quality and affordable art and design products. The MAYO Arts Festival offers all ages the opportunity to simply take in the creative atmosphere, and magnificent sights and sounds of this family-friendly event.
Adding to the festival atmosphere will be a steady stream of musical and theatre performances as well as gourmet food and wine offerings in the new food laneway, where festival goers can taste the flavours of international cuisine, including Atacama South American food van, Roam'in Woodfired Pizza and Rolls Pho' Mi Vietnamese or nibble on a variety of sweet and savoury carnival snacks from sideshow alley.
Bookings for the cocktail evening, workshops and early bird rides passes are available now at Flexischools or via the St Margaret's website. The full program will be released early to mid-May, and will be available from www.mayofestival.com.au