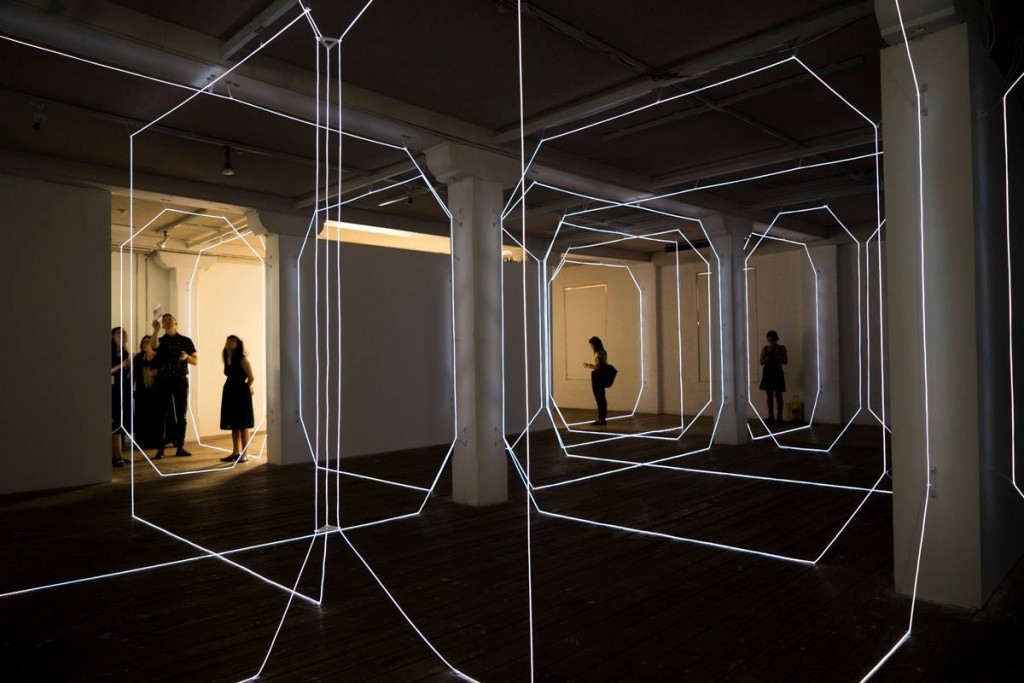 The Weight of Light is a new large-scale light installation by Meagan Streader.
Descend into the Spring Hill Reservoir into an immersive spatial experience, as one of Brisbane's most important historical sites is reimagined through the power of light.
The Spring Hill Reservoir, formerly a source of water for the City of Brisbane, is taken over by Streader, who traces the architecture of the site through lines of light, reinterpreting and extending it's boundaries.
The Weight of Light is an exploration of the otherworldly through the physical confines of the past.
FREE OPENING EVENT / Thursday 7 September, 6-8pm
INSTALLATION RUNS: 8-23 September
OPENING HOURS: Wednesday to Saturday, 12-7pm.

Spring Hill Reservoir
230 Wickham Terrace
FREE TO ENTER
Please be aware the The Weight of Light contains low-light environments.
The Weight of Light is the first half of LIGHT / AIR; a pairing of work curated by McCarthy-Swann that supports artist interventions into public space with the most ephemeral and intangible of materials.The Size of Air, by Kinly Grey, will complete the project in late October 2017, with a large-scale new work in Queen Street Mall.
Curated and produced by McCarthy Swann Projects (Amy-Clare McCarthy and Kieran Swann) wwww.mccarthyswann.com / Presented in partnership with Brisbane City Council

Image: Meagan Streader, W-inter, 2016, installed at Metro Arts. Image by Louis Lim