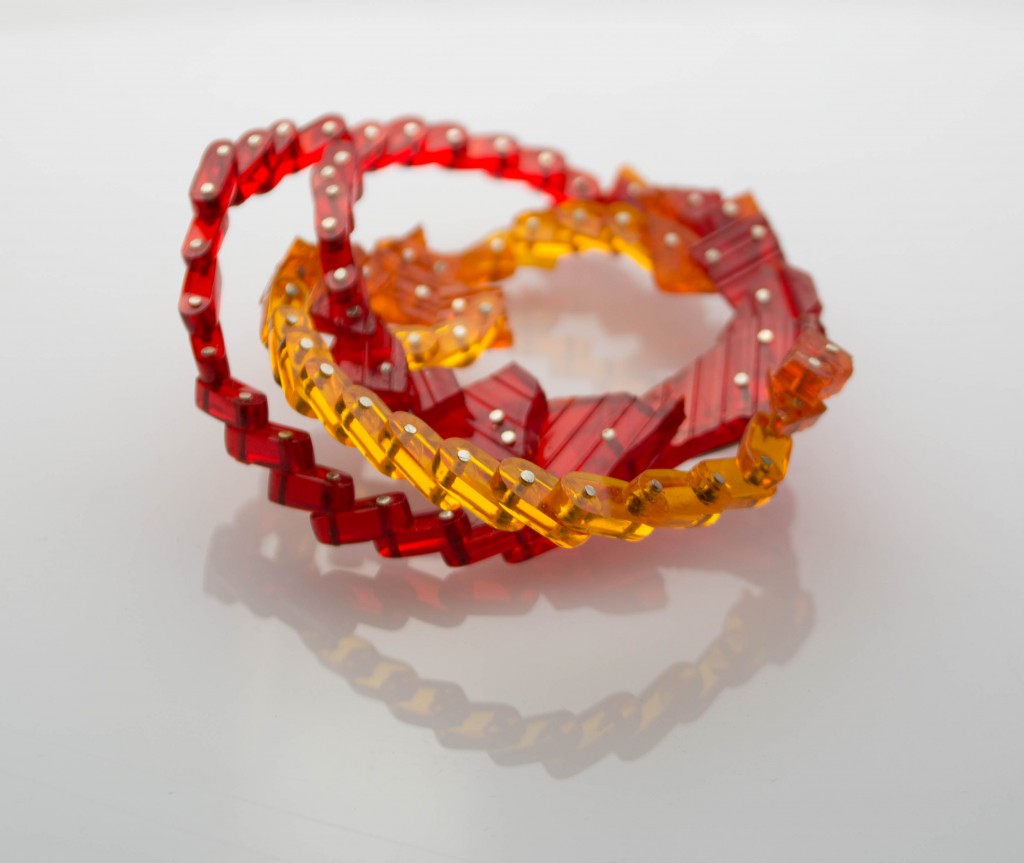 Tailgater is an exhibition of jewellery objects by Megan MacKenzie.  Made predominantly from car plastics found on or alongside Brisbane roads since 2013, each piece is a material documentation of a collision in time and space. By using collected pieces of broken car plastics in her work, Megan investigates the environmental and social impacts of car collisions and, at the same time, creates a new life and form for the broken pieces left behind by these accidents.
Tailgater features in our Small Object Space (SOS) presented in partnership with Griffith University's Queensland College of Art. SOS is an exhibition space dedicated to showcasing the college's best jewellery and small object works from student, staff and alumni.
Image: Megan Mackenzie, Tailgater – Ann street & Edward Street, 2nd October 2014, 2015. Brooch, found broken car plastics and recycled sterling silver. Photo by Jen Eales.