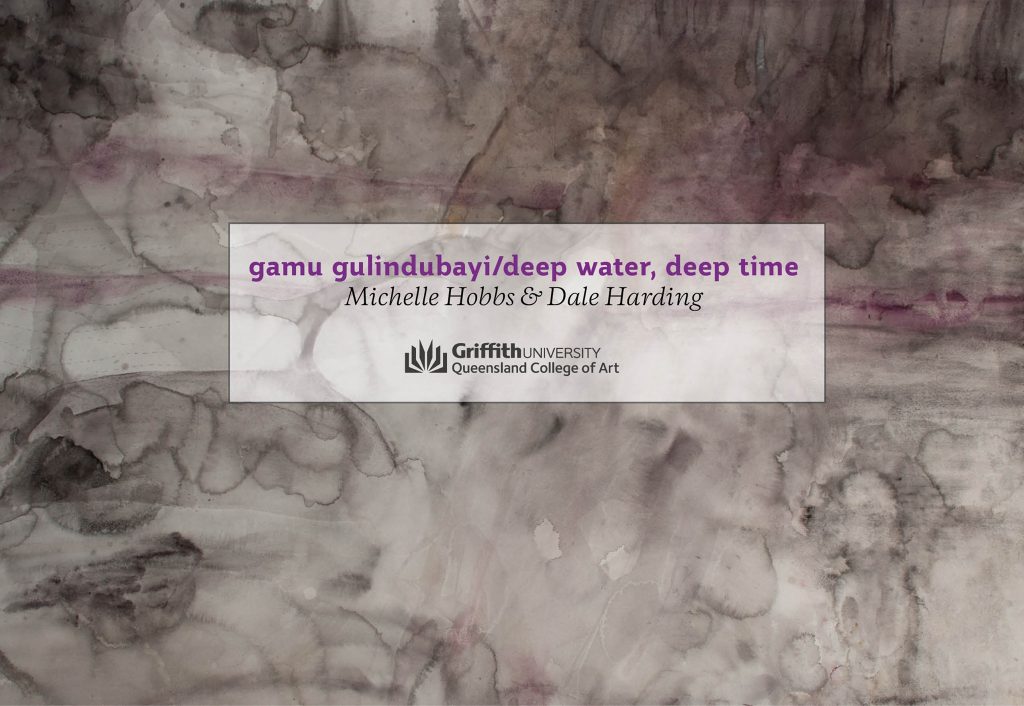 gamu gulindubayi / deep water, deep time is a collaborative
exhibition by Michelle Hobbs (Bidjara) and Dale Harding (Bidjara, Ghungalu, Garingbal) to share new water stories. Water drawings echo old forces of water, time and gravity, while incorporating new elements of contamination, climate change and loss, all of which leave an indelible record and legacy for future generations.
Water is life: the most sacred, most valuable and most exploited
resource. Rivers and vast underground networks of seeps and
waterholes are the result of rain and gravity over millennia that hold memories of the old people and happenings from a long time ago.
________________________________________________________
Artists: Michelle Hobbs & Dale Harding
Exhibition Dates: 29 February – 7 March 2020
Opening Hours: Tuesday – Saturday, 10am to 4pm
Where: Webb Gallery, 226 Grey Street, South Bank, 4101