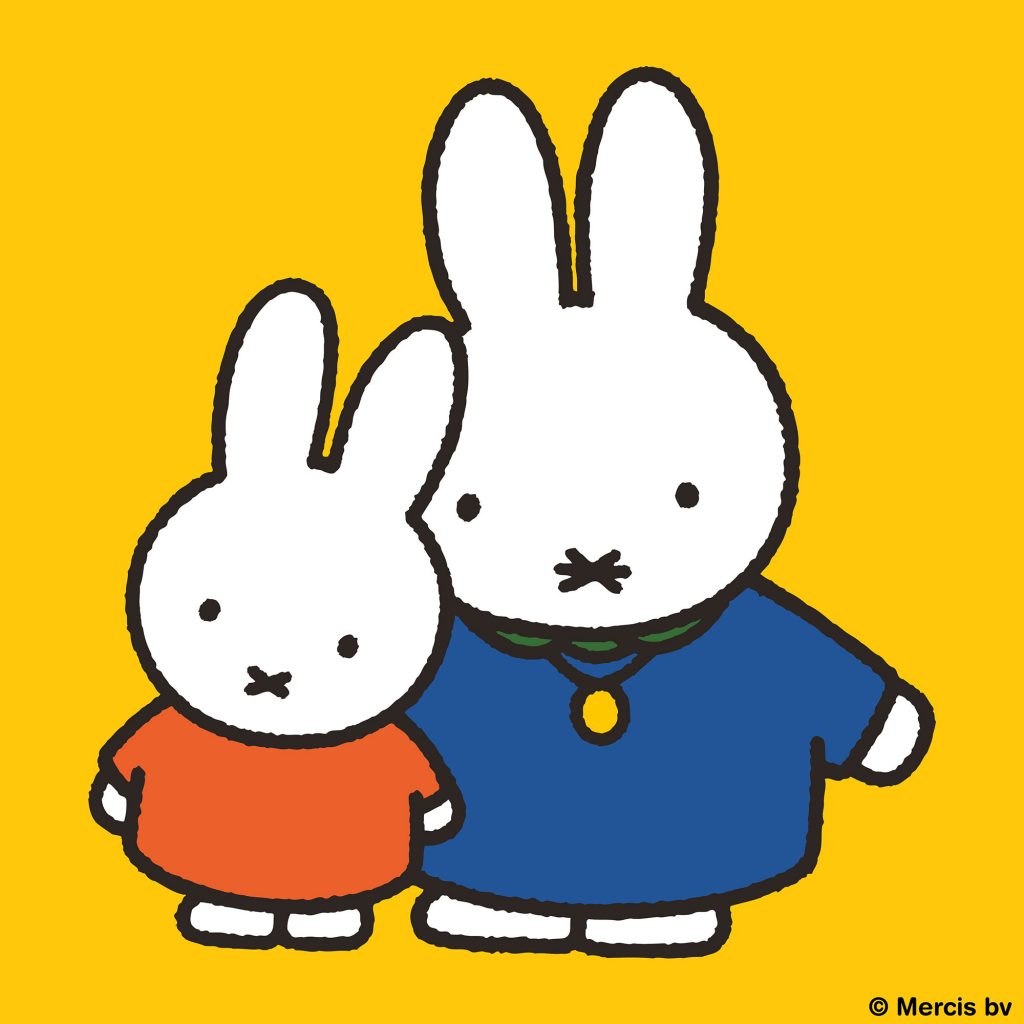 Miffy, or nijntje (little bunny) has captivated children and adults alike for 65 years. First conceived by illustrator Dick Bruna (1927–2017) as a bedtime story for his son, Miffy has evolved into a globally recognised and much-loved character. A deceptively unassuming figure, Miffy's outward simplicity belies a legacy grounded in the 20th century avant-garde–abstractionism, colour theory and De Stjil–and owes a debt of influence to the likes of Matisse, Léger and Mondrian. Miffy embodies a universal language of minimalism, expressing a myriad of emotions and subtle nuances that can be understood across generations and cultural milieus.
miffy & friends pairs original Bruna drawings and illustrations with early book covers and posters, through to the iconic figure of Miffy. The exhibition celebrates Bruna's underlying philosophy of allowing room for the imagination, and introduces the influence of Miffy on the work of seven contemporary Australian artists. It teases out concepts that Bruna and other artists have grappled with over the ages, including colour, line and form, and brings these ideas to audiences to instill a love of art, as Bruna did over his lifetime.
Featuring Dick Bruna, Stephen Bird, Sadie Chandler, Nadia Hernández, Carla McRae, Nell, Brian Robinson, and Vipoo Srivilasa.
Curator: Vanessa Van Ooyen