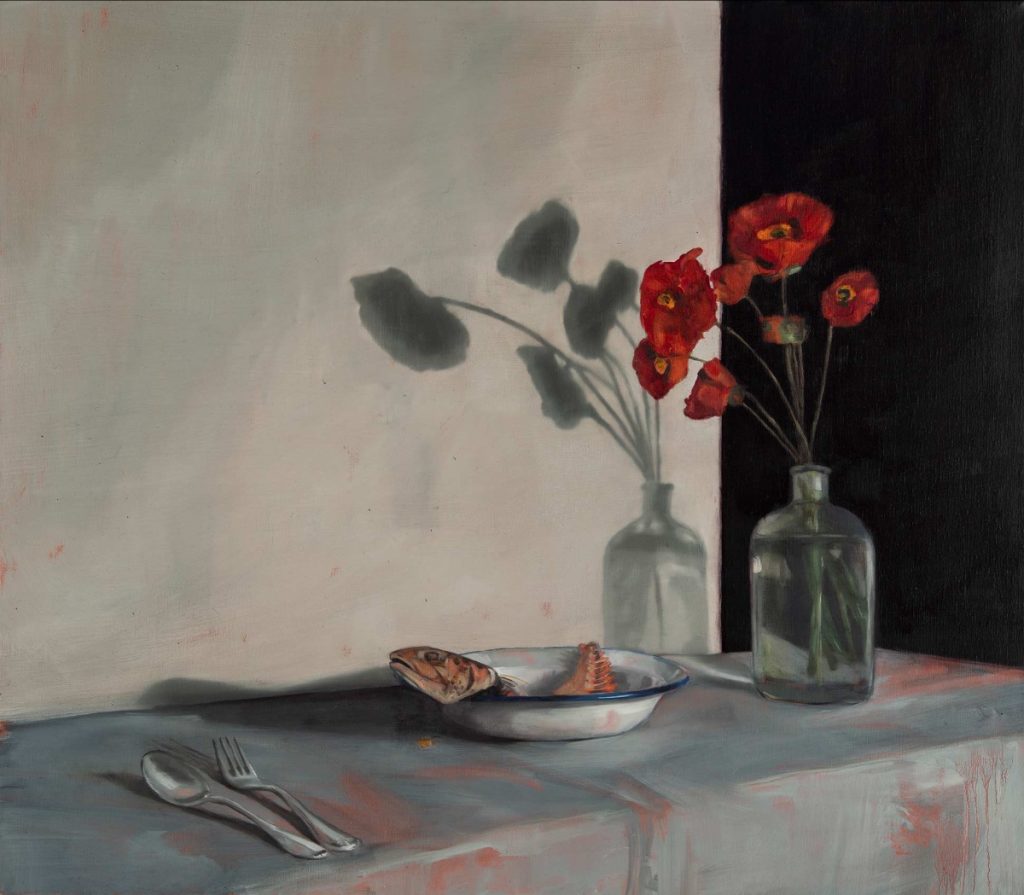 Sydney based painter, printmaker and drawer, Mirra Whale uses her artworks to explore the aesthetics of everyday objects in her exhibition 'Fodder'.
"I want to find beauty in the simplest of objects" says Whale. "To chase shadows that reach across the walls with fleeting light".
Alluding to objects sometimes considered to be of little significance, for Whale, 'Fodder' is the 'stuff' people tend to accumulate over time in their private spaces.  These are the things that interest her as she aims to find the splendor in these 'bits and pieces'.
"My paintings are an intimate tribute to the everyday possessions that we surround ourselves with – the fodder of life". 
Challenging our understanding of these objects Whale presents them in a traditional still life composition. Celebrating the potential beauty of these common place objects, that are so often excluded from traditional still life artworks.
Whale has also added ceramicist to her repertoire with a series of delicate still life drawings on hand made ceramic platters that will hang alongside numerous intricate oil paintings and works on paper.
'Fodder' opens Saturday 27th July from 3 – 5pm with Mirra in attendance.
Image: Mirra Whale, 'Winter red poppies and smoked trout debris', 71 x 81cm, oil on linen