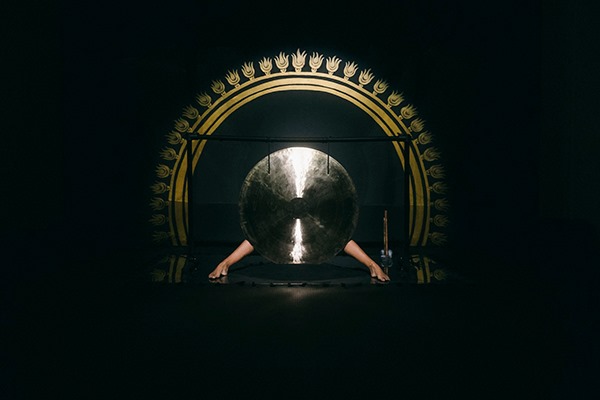 March to a different drum, as artist Naomi Blacklock performs Breathing, Humming, Drumming as part of the New Woman exhibition.
In Sanskrit, 'pot' also means 'body', and in turn, images of clay pots symbolise the womb, plenitude, bounty and substance, as well as a communication of sacrifice and offering.
During the ritualised performance, multiple clay pots will sit as a collective body, full of sounds that echo and reverberate a polyphonic texture, as they reshape into an instrument of beckoning, much like a beating drum.
Following the performance, Naomi will talk about her practice with MoB Director, Renai Grace. Documentation of the performance will feature as part of the New Woman exhibition.
The residue and audio-visual documentation of her performance will remain in the gallery space for the duration of New Woman.
Book now: https://museumofbrisbane.rezdy.com/333197/naomi-blacklock-breathing-humming-drumming-performance-and-artist-talk