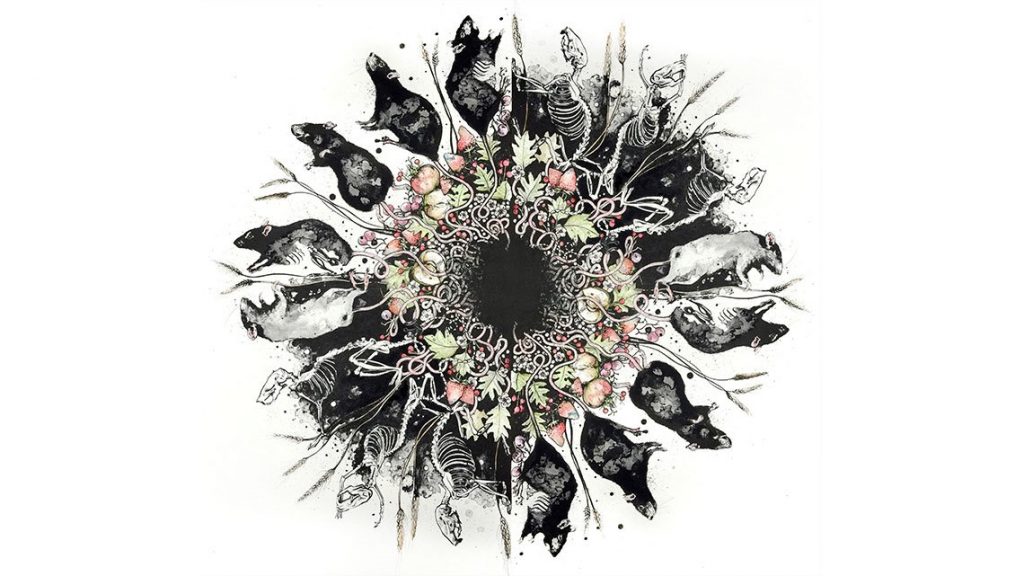 Artist Nicola Hooper explores the darker side of the natural world in Zoonoses. Drawing from a range of historical and popular literary references, Hooper investigates zoonotic diseases – illnesses carried by animals that can be transferred to humans. Hooper uses lithography and drawing to create immersive experiences through which visitors can explore their relationships with these creatures and the world around them. Zoonoses offers a creative perspective on fear, disease and animals through fairytale iconography, rhymes, artist books, sculpture and wallpaper.
There are a range of great hands-on activities happening at the gallery throughout the exhibition including fly construction, print making workshop and a super fun spooky stories night in the gallery. For more information visit the what's on page.
Come along to the official exhibition opening.
Image credit: Nicola Hooper, James the Rat King (Diptych), 2016, hand coloured lithographs on Arches aquarelle paper 115 x 115cm. Courtesy of the artist.