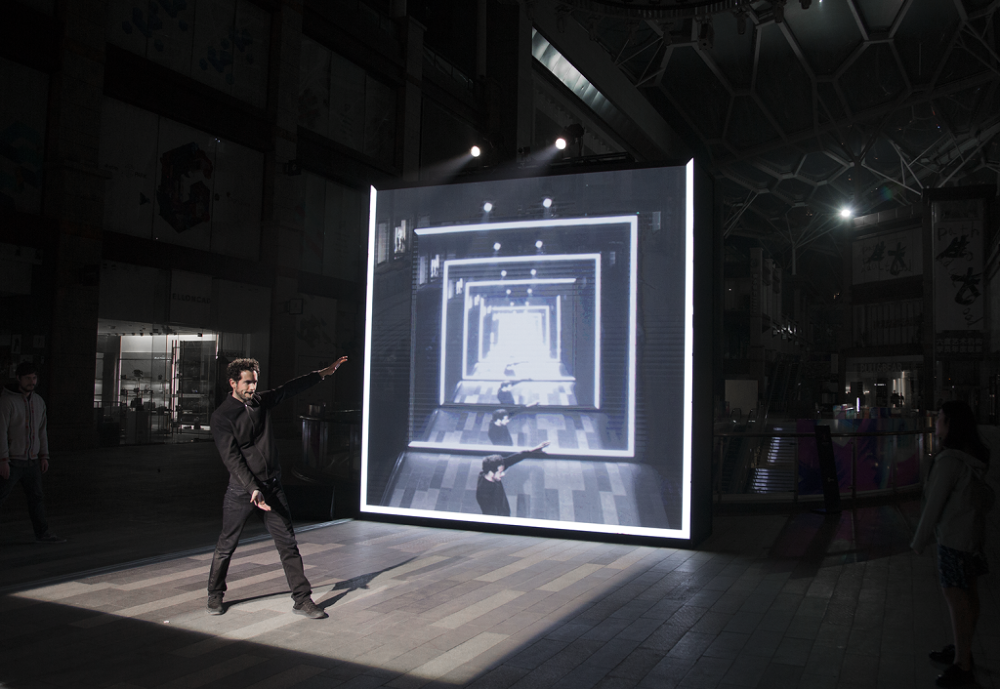 Step inside OMNIPRESENCE and become a part of the installation. As your image becomes blurred by multilayered reflections, the perception of time becomes distorted and the images of you are no longer controlled by your actions!
OMNIPRESENCE is an audio-visual installation that invites visitors to immerse themselves inside an infinity mirror where they become the focal point of the piece.
This piece is inspired by dance choreographies, marching bands and a mirror in front of a mirror. By using video feedback and influencing how this feedback behaves – you will see yourself repeated, sometimes with a small delay, sometimes backwards…sometimes upside down.
OMNIPRESENCE is by artist Daniel Iregui in collaboration with sound artist Mauricio Iregui, and produced by Studio Iregular.
Keep updated
Get the latest exhibition, events and programming activities at Queensland Museum Network every month, with our free eNews straight to your inbox! Subscribe to eNews.