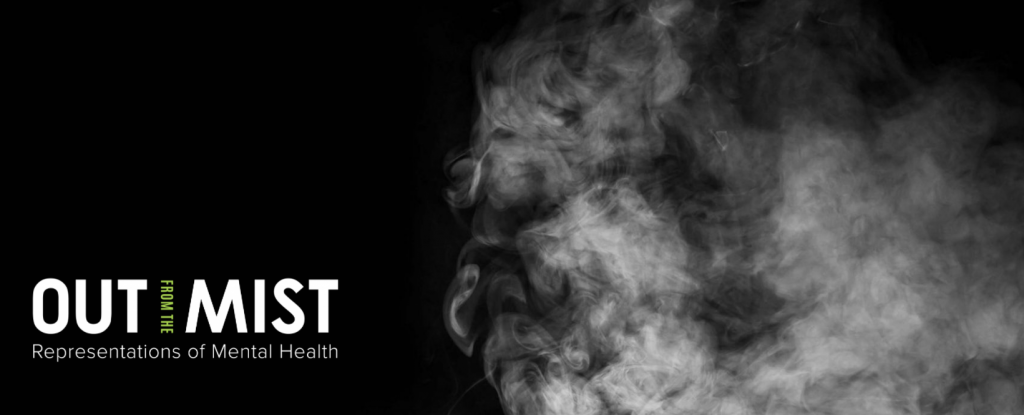 Out from the Mist

 is a photography and short movie competition (one-minute) – all you need is a smartphone to enter (although more upmarket kit is OK too). The competition is about mental illness but is also about so much more. Individuals facing challenges to their mental wellbeing are varied in their experiences and their responses. This competition hopes to capture the breadth of that diversity, from the experiences of pain and suffering, caring and empathy for loved ones, through to the elation of conquering obstacles.All stories are valid and welcome: the competition aims to showcase the strengths and the travails, the joyous moments and the sad, of those who directly or indirectly confront the challenges of mental illness.
Lived Experience.
Mental illness encompasses a range of disorders, some transient, others chronic, each is a personal story of lived experience. Photos can be based on a wide range of emotions and representations, reflecting the diversity of people's experiences.
Relationships.
Mental illness not only affects those experiencing it, but also those close to them. Photos can be based on the experiences of the individual, or those close to them.
Recovery. 
Many people recover fully or partially from mental illness and live fulfilling and meaningful lives. Photos celebrate recovery and wellness or feature the pathways to recovery.
Change.
Despite progress in recent years, one in five Australians experiencing mental illness still face challenges. Photos will give us images about society's future, and how mental wellbeing is addressed in that future.
We accepted entries for both photographs and short (less than one minute) movies.