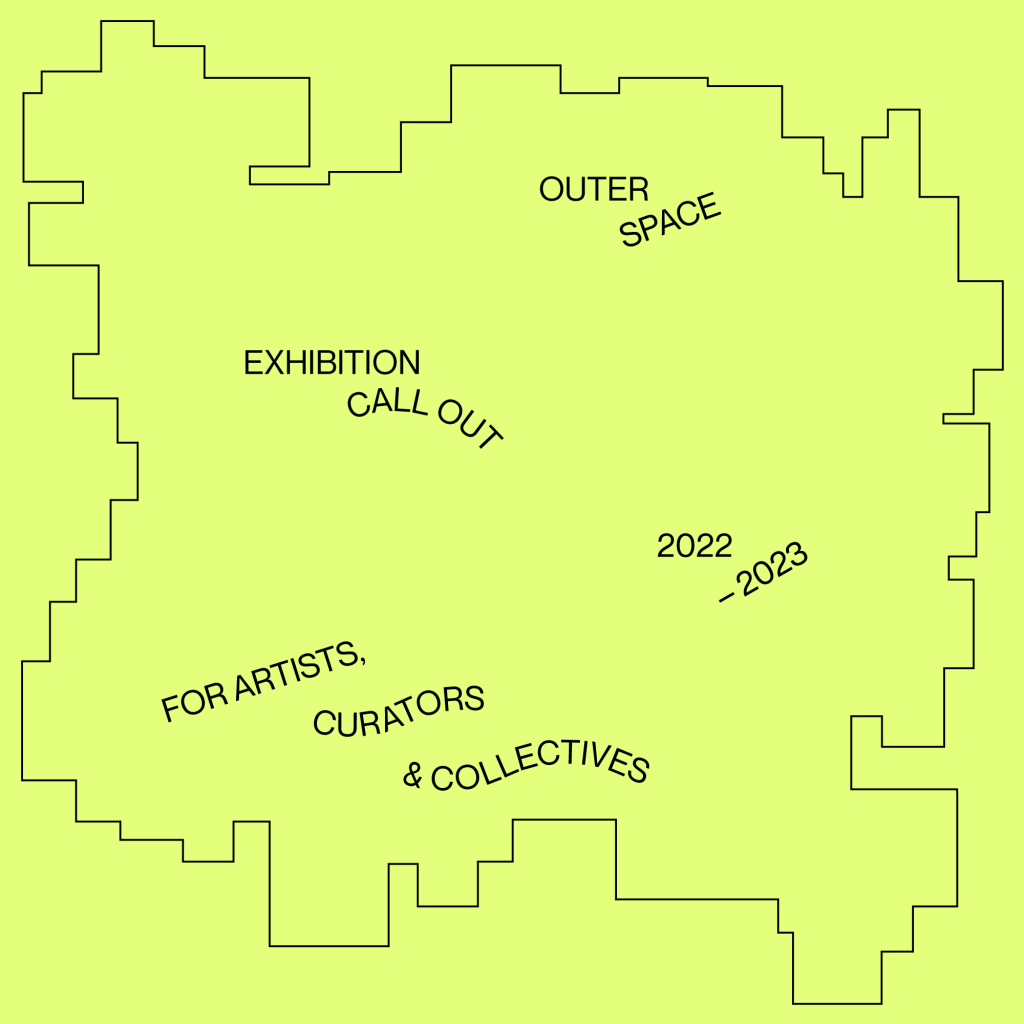 Outer Space is delighted to announce its 2022 exhibition callout. From June 2022 to March 2023, Outer Space will present solo and group exhibitions at our gallery in the Judith Wright Arts Centre selected from the callout, in addition to projects by invitation. While Outer Space is committed to supporting early-career artists and arts workers, we are open to all projects that expand the scope of practice.
Successful applicants receive:
– $2000 artist fee for solo exhibitions and $1000 per artist for group exhibitions
– $1000 production fee for solo exhibitions and $500 production fee per artist for group exhibitions
– $1,000 curator fee (for solo or group exhibitions, where applicable)
– $150 presenters fee for inclusion in Outer Space's Public Engagement Program Accompanying critical text by a writer of their choosing ($500 writers fee)
– Consultation and feedback on work in development
– Installation assistance
– Digital promotion via Outer Space's website, email list and social media platforms
– Professional documentation
– Opening event (pending COVID restrictions)
To apply please provide the following:
– An exhibition proposal, clearly outlining what the exhibition will look like, and how it will be installed in the gallery (up to 500 words)
– A statement clearly outlining how this opportunity with Outer Space will extend your practice (up to 100 words)
– BIO (up to 250 words)
– CV
– Link to website (if you have one)
– Link to 10 clearly labeled images of previous and/or indicative work
Applications will be assessed by Outer Space's Programming Committee against the following criteria:
– New, ambitious, and timely work
– Quality of the applicant's previous work
– Potential for this opportunity to extend the artist's practice
– Diversity in Outer Space programming
Please note, applications do not need to meet every criteria, but should meet at least one to apply.
First Nations, people of colour, regional, queer, and gender diverse artists are strongly encouraged to apply. Undergraduate students are not eligible to apply for this program.
If you have questions about this application, please send an email to Georgia Hayward at admin@outerspacebrisbane.org. Georgia is the manager for the exhibitions at Outer Space.