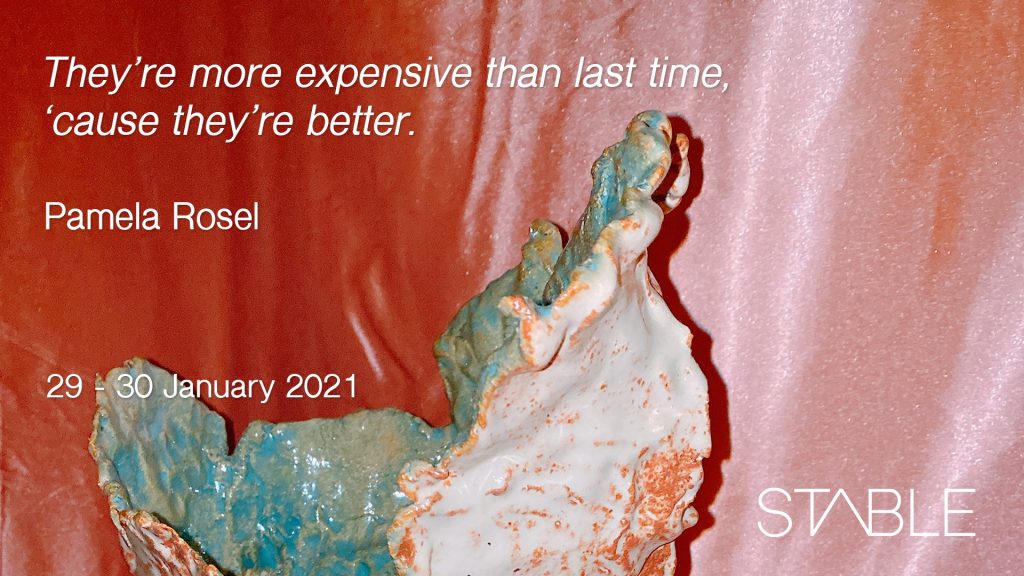 The fruit of mudded fingers stuck in momentary lapses and solice. None of the lamps match, really. The moment imposes. I like that they're different, as if they're living. And they're more expensive than last time, 'cause they're better.
A note on COVID-19
Maximum of 5 people inside the gallery at any one time.
We will be observing social distancing guidelines.
We ask you to please provide your details and check-in upon arrival.
And please stay home if you are feeling unwell.
OPENING Friday 29 January 6:00pm – 9:00pm
CONTINUES Saturday 30 January 11:00am – 4:00pm