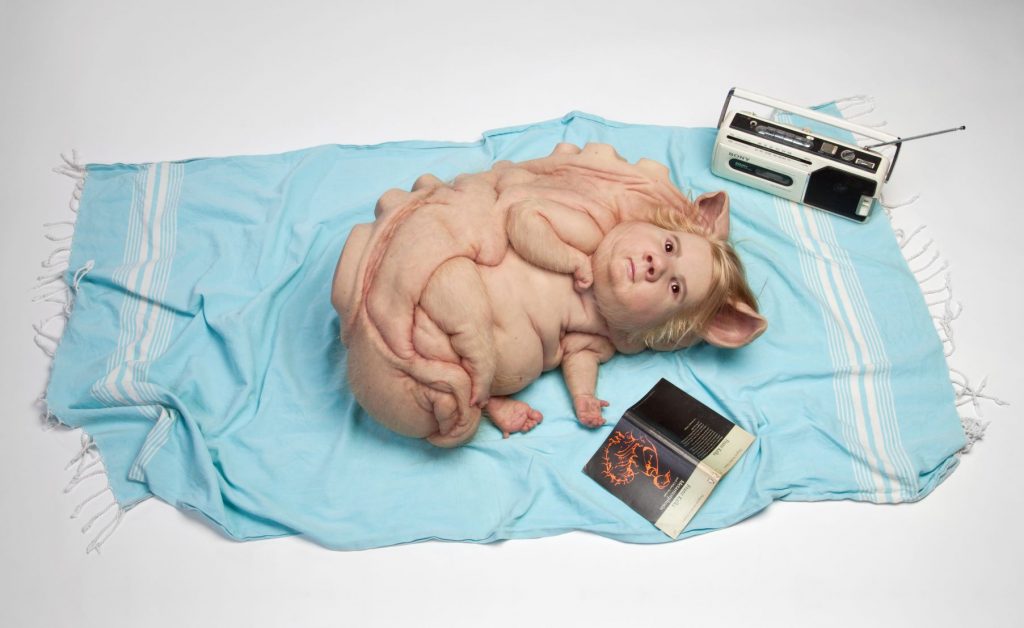 Patricia Piccinini is one of the most exciting and challenging Australian artists working today. Influenced by science, nature, fiction and the unconscious, Piccinini's ongoing concern is the social impact and moral responsibility of advanced technology on people, animals and our planet. Her fantastical creatures and environments are, in a way, propositions about possible futures. Through this exhibition of recent and major new work, audiences will enter Piccinini's world, a place where the conventional boundaries between reality and artifice are unstable, and our intrigue and curiosity are pulled into the space between.
Patricia Piccinini: Curious Affection is a touring exhibition developed by the Queensland Art Gallery | Gallery of Modern Art.
Image: Patricia Piccinini Australia VIC b.1965 / Teenage Metamorphosis 2017 / Silicone, fibreglass, human hair, found objects / 25 x 137 x 75cm / Purchased 2018. Queensland Art Gallery | Gallery of Modern Art Foundation.