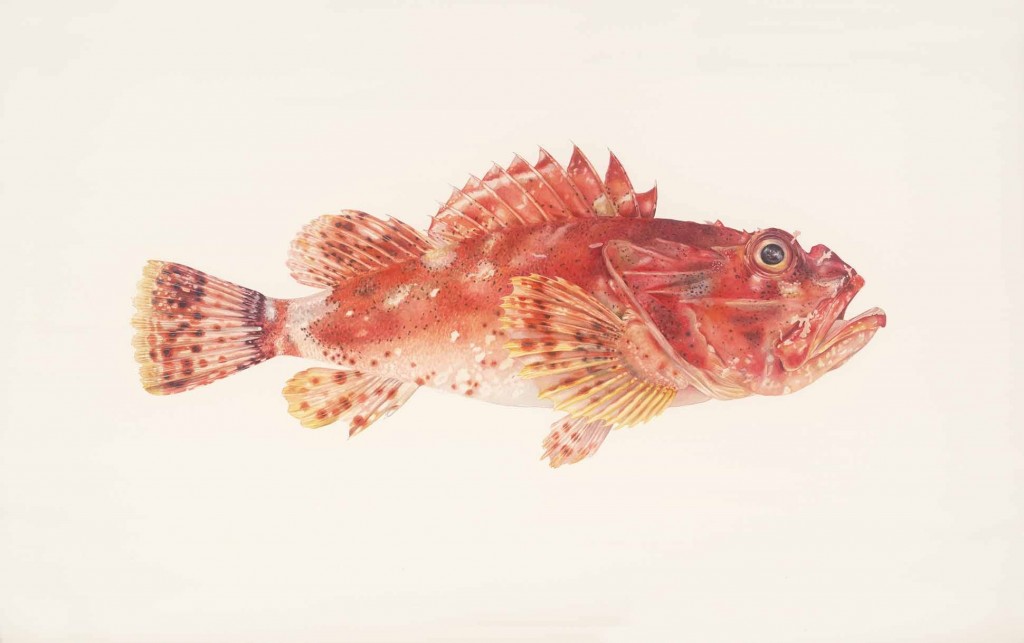 'Petite' rounds off the 2017 exhibition year presenting a collection of small, beautiful Aboriginal and Contemporary artworks from the gallery's stable.
The exhibition incorporates diverse art styles, themes, mediums and frames in an eclectic and harmonious salon style hang. With all works under 1m in width and height the exhibition showcases works by artists on a small scale.
A stunning display of works from all Gallery represented artists including  Bernard Ollis, Carlos Barrios, David Hayes, Deirdre Bean, Franck Gohier,  Geoff Todd, George Gittoes, Jeff Makin, Joel Rea,  Margaret Loy Pula, Min Woo Bang, Mirra Whale, Steve Lopes and Stewart MacFarlane.
'Petite' demonstrates how enthusiasts can start small and create their own works of art, and encourage collectors to maximize their wall space, in their own unique style.
Image: DEIRDRE BEAN – SCORPIONFISH