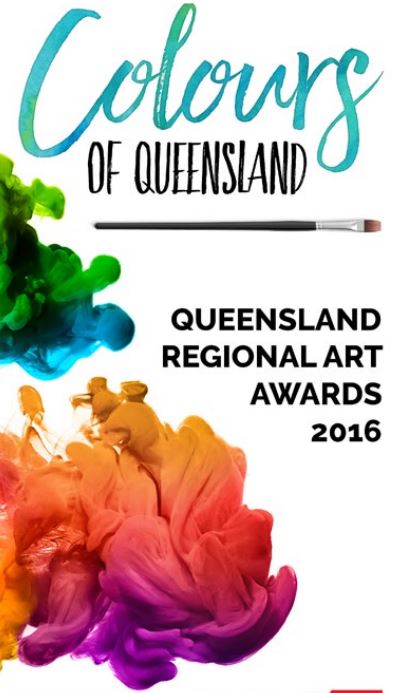 We are excited to announce that entries are now open for the Queensland Regional Art Awards (QRAA) 2016.
In celebration of our 45th year, the QRAA theme is 'Colours of Queensland'. Artists are asked to consider what brings colour, vibrancy and life to their local community or region, drawing on personal experiences and observations.
The idea of colour is not limited to a figurative interpretation: artists who work with limited or monochromatic palettes are encouraged to address the theme conceptually.
All entries are eligible for the $10,000 Flying Arts 'Art for Life' Award and for selection in the touring exhibition.
All entries will be featured in the Flying Arts online gallery and will be eligible for the Art Shed Brisbane People's Choice Award – Open and Youth.