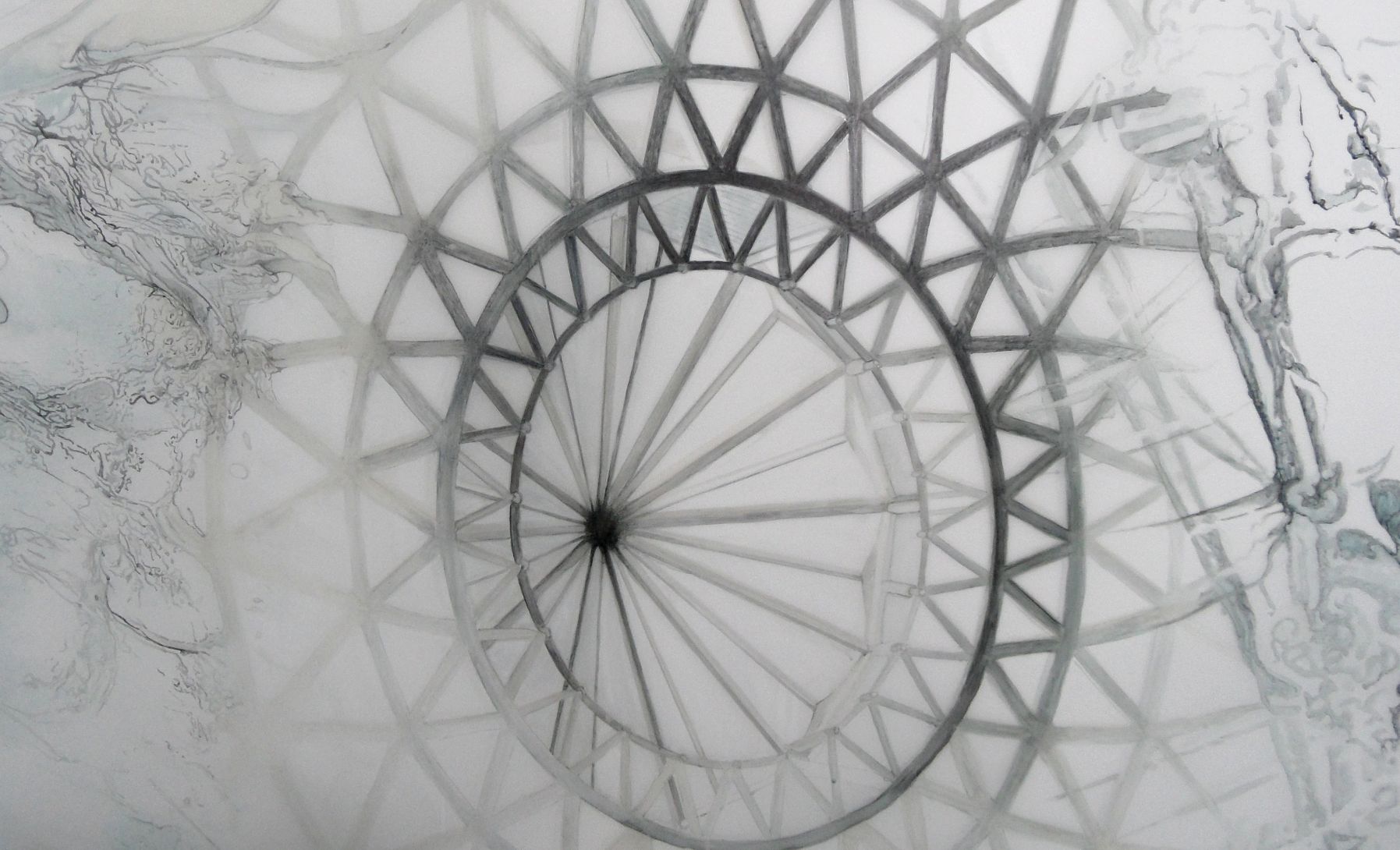 The distinct art practices of Michelle Roberts and Sonya G Peters come together in this joint exhibition. Although diverse in their art practices Roberts and Peters share parallels in which the transformative process of mark-making calls into play the very notion of auto-biographical, autographic memory. Memories as such alter over time through voluntary and involuntary processes  meanings transform and our experience of reality too becomes malleable. While the direction of their research diverges, Roberts and Peters continue to question what constitutes subjective reality and autobiographical memory and both continue to examine the role of imagination in re-making reality through their studio research.
Michelle Roberts is PhD candidate at Griffith University Queensland College of Art. Michelle's studio research investigates how memory and imagination combine in a foresight mechanism that has the potential to plan for or even create the future. Her drawings combine fragments of real and fictional autobiographical memories. Roberts suggests that the tenebrous voids between fragments becomes the site of a morphogenesis where new connections that are vital to the imaginative and predictive functions of cognition emerge.


Currently Sonya G Peters is completing a Doctorate of Visual Arts Griffith University Queensland College of Art where she continues to teach. Sonya's studio research presently explores the act of drawing or more specifically the act of drawing blind that serves as both a literal and metaphorical paradigm to reconstruct considered notions of what is remembered and what is imagined from an autobiographical perspective.