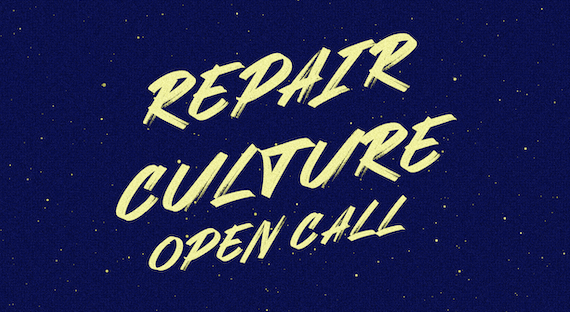 Repair Culture – Open Call
Kick start a new wave of repair culture. This project is a chance to launch experimentation and exploration into the potential of embracing repair culture in artistic practice. We'll be pushing the boundaries of material use, in the hope of sticking back together products and bonding disregarded items together to create art, design and usable items.
Resource depletion coupled with our intensive destruction of the natural world, not to mention our mounding waste piles puts the idea of widespread 'reuse and repair' culture as a reality sitting on the horizon. There has been some remarkable artwork produced with this ethos in mind – we want to further explore its potential within artistic practice, pushing the boundaries and documenting the processes and end results.
Artists signed up to this project will gain exposure through our platform, be invited to interview and a publication to summarize the project later this year.
So whether your gluing smashed up plates together, melding old prints into new designs, or fussing trash together to create a sculpture feel free to sign up to our Repair Culture, get involved and get exposure on your work through our platform.
We will be accepting submissions in the form of photograph or video – please sign up to the project 'Repair Culture' below. Signing up verifies that you are happy for us to share the artwork you submit, once you have signed up and started submitting work for this project we will be in touch for interviews or further collaborative opportunities.
This project will be running for 12 months and we welcome submissions throughout the year via email – arts@murze.org using this format in the subject box (name:repair culture) or tag us on instagram – @murzemedia along with the hashtag #repairculture.
Please feel free to get in touch with any queries or ideas.