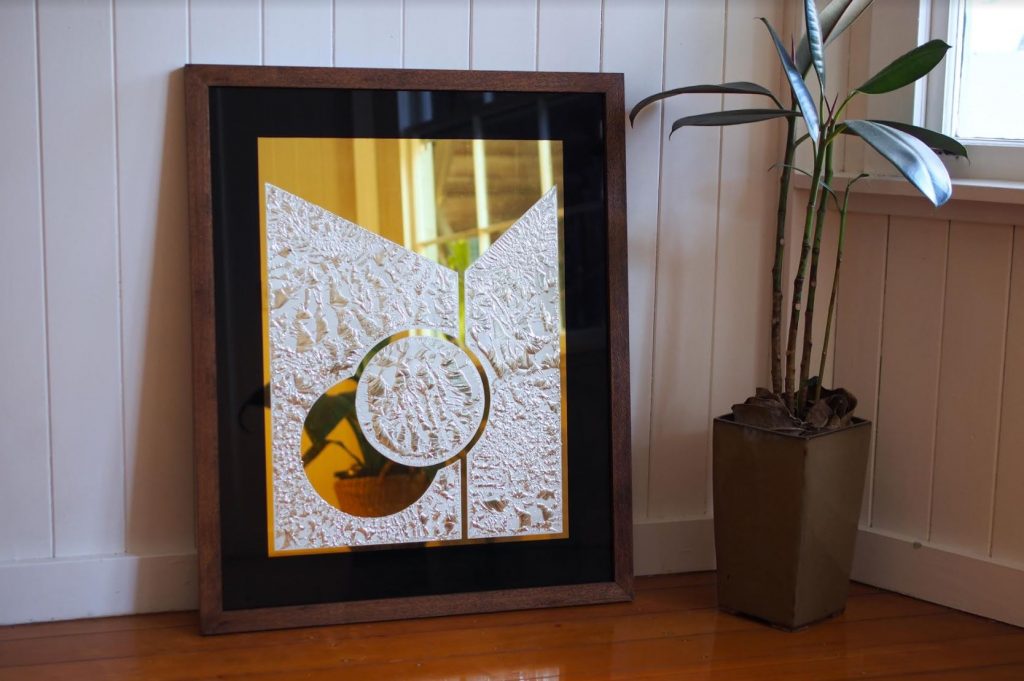 'Surface Tension' utilises traditional sign writing materials and techniques to create a series
of mirrors, which become tools for the viewer to assume an anthropological perspective.
Encountering fragmented images of themselves and their companions, the artworks
operate as windows into an alternate reality where presence can be shared, but physicality
is disrupted. A metaphor for the psychological impacts of Covid-19, the artworks and an
onsite large scale mural highlight the importance of connection, community, and
established support networks for positive mental health.
'Surface Tension' encourages dialogue around significant mental health and relationship
challenges, due to the Covid-19 lockdowns. In this body of work, Rick Hayward distills
research by the Australian National University showing that "[T]here is a particularly strong
relationship between changes in stress, loneliness and relationships and mental health
outcomes […]" due to the economic impact and social.
Rick Hayward is an established Brisbane creative traversing the space between craftsman
and artist. Hayward translates 18 years of traditional sign-writing into a contemporary
studio and public art practice, alongside varied commercial projects.
Utilising social, environmental, and anthropological discourse to inform his work,
Hayward's practice is built on observation and documentation, research and reflection. His
work spans large scale murals, through to studio artworks utilising skills and materials
grounded in traditional sign-writing.
From reductive collagic compositions referencing hard-edge abstraction, through to
typographic works grounded in his understanding of traditional sign writing, Hayward's
work represents a fluid intertextuality between commercial and contemporary realms.