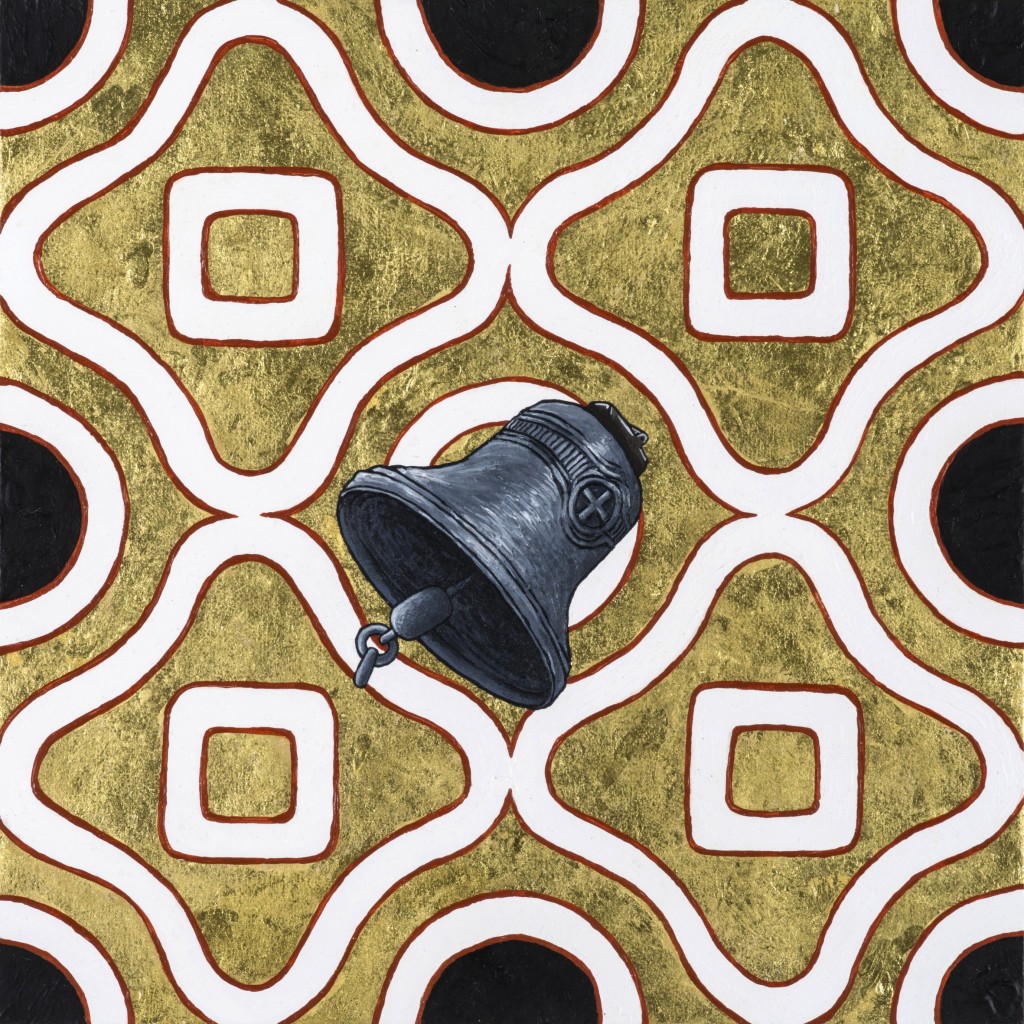 Themesong is a body of work that explores deeply embedded links between religion, economics and power in colonial societies of the 'West', with a particular focus on Australia. Themes of power and dominion – in particular, how religion and economic control served colonialism and empire building over time – have become the foundation for the primary outcomes expressed through the studio production. The work reconnoitres the imposition of incompatible political value systems of colonial enterprise on indigenous cultures and theorises around important allegories that serve its purpose. Of significant interest to this research is the existence of popular 'warrior saints' myths within Christian traditions, and how these have fed into 'interventionist' policies in contemporary times. The artworks were completed as part of a PhD submission.
Opening Event: Thursday, 12 May 2016, 6 – 8 pm
Venue: WEBB Gallery, QCA, 226 Grey Street, South Bank
Gallery Hours: 10 am – 4 pm, Tuesday to Saturday
Image: Ryan Presley, Themesong 2016 (series detail), Synthetic polymer paint and gold leaf on hoop pine panel, 30 x 30 cm. Documented by Carl Warner.