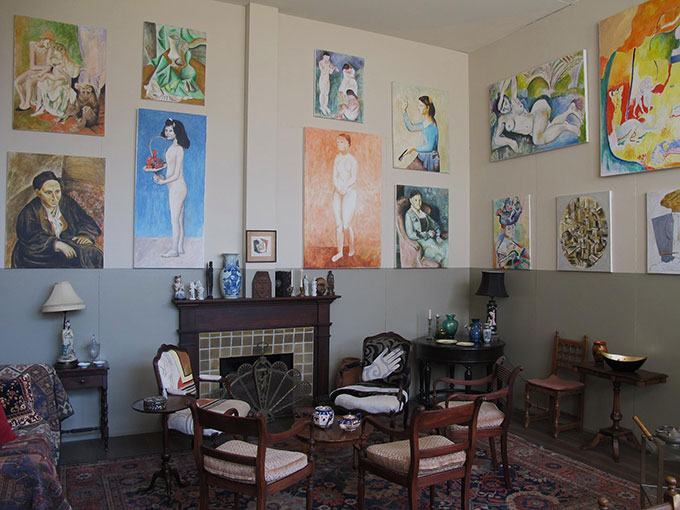 Salon de Fleurus is an artwork, a contemporary reconstruction of Gertrude Stein's Parisian salon that existed at 27 rue de Fleurus from 1904–34. It is a work that displays and references a story of modern art's beginnings through one of the first gathering places for burgeoning young artists such as Henri Matisse, Pablo Picasso, and Stein herself.
For more information please visit the – QUT Art Museum Website
Salon de Fleurus is a travelling exhibition organized by Salon de Fleurus and Independent Curators International (ICI), New York. The exhibition and tour are made possible by the Fine Art Dealers Association (FADA), and with the generous support from ICI's International Forum and the ICI Board of Trustees.