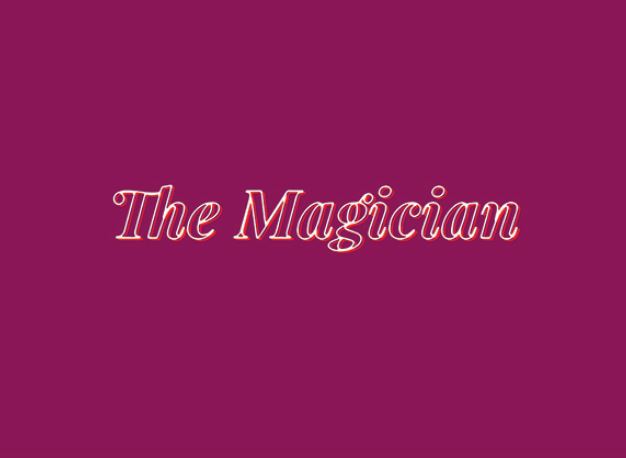 Sebastian Moody is under-recognised, but destined to occupy a significant place in the contemporary Australian lexicon. Moody is not constrained by a gallery space, a particular medium, concept or even language, but utilises all of these to present his work.
Wit and language have been harnessed in his seminal public art projects, notably at Brisbane International Airport departure gates – KEEP THE SUNSHINE – and on Fortitude Valley's McLachlan Street – THE MORE I THINK ABOUT IT THE BIGGER IT GETS. Orchestrating the currency of now and writing it on the wall is his raison d'etre.
It is fitting in this context that THE MAGICIAN is the inaugural exhibition at Onepsace Gallery in Brisbane's Highgate Hill, a new initiative from respected art consultants CREATIVE MOVE. Onespace will showcase contemporary art and design, with exhibitions embracing gallery practice and extending into investigations into the public domain. This mixed model gallery will present, invite, curate, and collaborate on exhibitions.
In Moody's new work – paintings on hardboard and vinyl text on the wall – he continues to extend the boundaries. As paintings, they speak to the hand-made but are formed from letters into words, then phrases, in a way that suggests advertising slogans. His highly selective words, which evoke the concrete poets, with their ambiguity and multiple meanings, prompt us to "think about looking", not just about what we think – but why.
The way that Moody constructs his art depends on his chosen medium. What unites his oeuvre is an interest in meaning, how this might shift between concept and delivery, and change at every viewing. As individuals, what we see and understand is inherently slippery: our perception of an image, a situation or a concept is dependent on our experiences, mood, time of day, culture and habit.
These new paintings conceptualise art itself as the magician. Artifice is coupled to language, with its filters – cultural, physical and optical illusion – given faintly sinister overtones by the digital surveillance to which society is now subject. Unpicking these works poses questions to this moment in time, with meaning in constant transition.
Onespace Address -13a Gladstone Road, Highgate Hill.