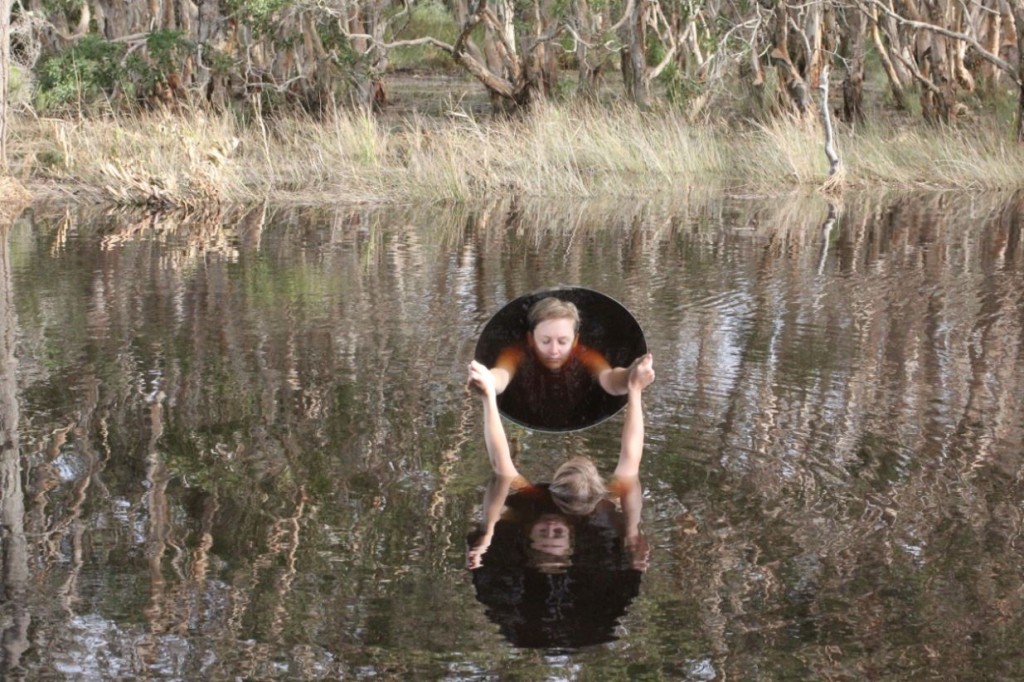 Shayna Wells is a Brisbane based artist and has been exhibiting since 2008. She is currently in two touring shows – "Bimblebox- Art- Science-Nature" touring nationally throughout Australia (2014-2017) and "crosseXions" first presented at Metro Arts, then touring to Sydney at Alska Projects and Cross Arts in July – August in 2016. In 2014 she completed two residencies – "Bimblebox Artist Camp" and "NES Artist Residency" in Iceland. In 2015 Shayna was in the "Gold Coast Photographic Award" and 2013 "Churchie National Emerging Art Prize."
Shayna's current project "Intent/Response" documents participant's first response to a site on the Northern NSW coast called Lake Ainsworth.  Mostly photographic based, the series presents the body absorbed in semi wilderness, through a process of intimate interaction and bodily vulnerability. Through this submission of power, the subjects' body lose a distinction between themselves from Nature; the body taking on connotations of authenticity, exotic fragility and a kind of seduction steeped in questions of what constitutes a direct experience. There is political under tones in the work questioning other relationships with the environment and what is its place within our everyday existence.
For more information please visit the – Artist Website 
Image: The Lake Self Reflection, Video still, HD video, Duration: 3:39 mins.