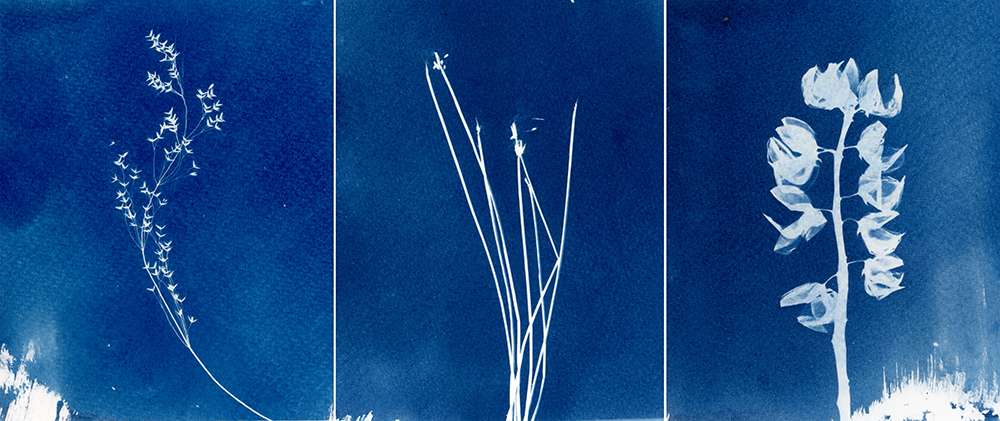 Following on from the successful In Anna's Garden Australian Cyanotypes exhibition that we coordinated with the Monash Gallery oy Art in Melbourne last year we now we bring our updated knowledge of the process to our latest Maud Street Photo Gallery workshop.

Topics will include:
Sourcing and mixing up your own chemicals
Selecting suitable subjects to image
Selecting the best materials to print on
Handcoating paper and cloth
Sunlight exposures as well as using UV exposure units
Processinng and drying
In this workshop the Cyanotype (The Blueprint), participants will make prints on watercolour paper, rice paper and cloth from opaque & transparent found objects (a list of resources to bring will be supplied to participants).
Some discussion will take place regarding advanced techniques including:
Making 'wet' cyanotypes
Toning cyanotypes
Photographic inkjet negatives
The workshop includes materials for a number of prints to be made – We will recommended papers and cloth that participants may bring along should they desire.
For more information please visit – The Website