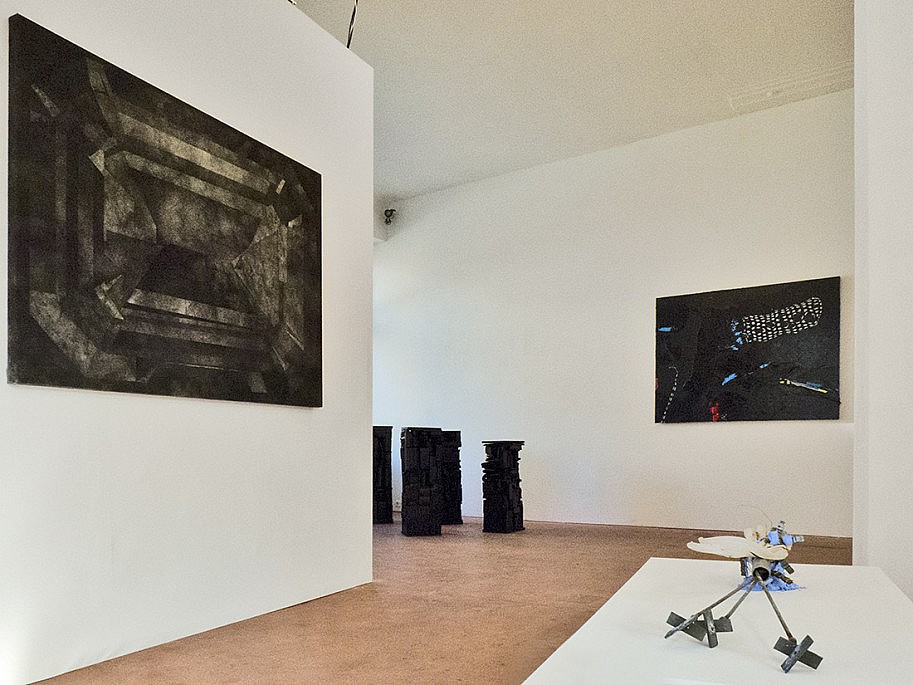 The application period for SomoS Berlin Artist-in-Residence Program Winter/Spring 2019 is now open. Inquiries for specific periods are welcome and residents will be accepted on a rolling basis. Earliest availabilities are December 2018 and January 2019. Visiting Researchers/Academics/Writers residency periods are minimally 1 month; artists residency periods minimally 3 months. We are looking forward to your application! If you have any concerns or questions, don't hesitate to reach out to us.
SomoS Art House Berlin is calling for creators and researchers across the generations, across the artistic disciplines for participation in its residency program. SomoS stands for a pragmatic innovative hybrid of art-presentation, production, education and reflection that engages with, and celebrates an ever-changing community; living and working together in an international, open- minded and multi-cultural setting. This is a great opportunity to experiment with themes, explore partnerships, and find new and inspiring insights and ideas. You will become a part of a thriving artistic community with an active exhibition and event program and will easily and swiftly become well-acquainted with the creative, networked city that is Berlin.
There are three general types of residencies that SomoS offers:
Artists
Generally, selected artists work towards some kind of public presentation of their work, either as a solo show, or as part of a thematic group show developed by SomoS' curators. To cooperate with SomoS on other shapes of public engagement, such as workshops, readings, artist talks, or publications are options as well. And some artists may simply want to come and concentrate on their work, embedded in SomoS' creative environment and organizational support structure.
Curators
The curatorial residency at SomoS provides the opportunity for young curators to research and execute an exhibition project in Berlin at the SomoS exhibition space with the active support of experienced local exhibition organizers. You will join an active artistic community at SomoS Art House, living and working alongside the resident artists & staff. SomoS' office facilities are at your disposal; staff is at hand 5 days a week for advice, feedback and networking support. The curatorial project will be incorporated in the active exhibition program at SomoS Art House, named one of the best nonprofit art spaces in Berlin by Art Slant Magazine.
Researchers
Researchers, writers and academics visiting Berlin on a short-term basis in order to pursue projects and research in the creative fields are invited to stay for a time at SomoS Art House  (typically 1-3 months). This program is self-directed, and suited for academics on sabbatical leave and research-based projects. SomoS' office facilities and library are at your disposal; staff is at hand 5 days a week to support your endeavors. A public involvement at SomoS is possible and welcomed, but not a necessity.
The Spaces:
The well-insulated private living/working ateliers are bright and suitable for various "clean" disciplines and purposes (such as drawing, collage, photography, digital production, media-art, performance, design, research, literature, arts & crafts, film/video) and are equipped with large working table, chairs, couch, bed/, and led panels. The ateliers have access to shared bathrooms and a fully equipped kitchen area, as well as a meeting space and spacious living area. Two studios separate from the main complex have a private kitchen and bathroom. Prices range from 600€ for small studios (suitable for writers, researchers, limited availability), to 1050€ for regular spacious studios, and 1200€ for studios with private facilities (limited availability). Interested artists/curators/researchers are advised to seek funding well in advance from sponsors/subsidizing organizations. Relevant info for funding can be found on SomoS web site.
Artist/Residency Application Deadline: Accepted on a rolling basis
Residencies Available From: December 1 2018
All applicants to SomoS' Artist-in-Residence Program are requested to provide the
following materials:
– a description of the specific project proposal for the period of their residency, maximum 500 words.
– proposed dates of the residency
– a link to their website
– an up-to-date CV
– an artist statement
– a portfolio in pdf format
Please send all application materials and a short message (including your preferred time of
residency) with the title [AIR Application] to SomoS:somos@somos-arts.org
For more information please visit the website – www.somos-arts.org