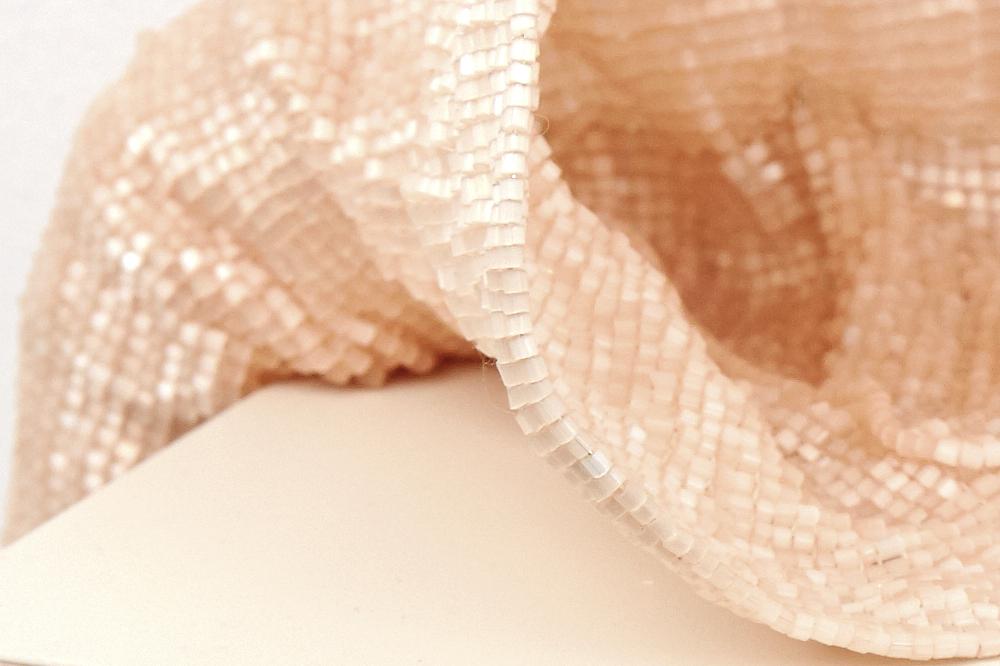 Sophie Bottomley uses humble materials to handcraft stunning sculptural objects. Focused on the body and all of its sensations, Slip of the Tongue tells an intimate story of sensuality, desire and intimacy.
Devoted to grouping simple objects and repetitive process, Sophie pieces together each form with immaculate detail. Common elements like rubber tube, wire, textile and paper have been meticulously crafted into something far more alluring, in an exhibition that resounds with Sophie's urge to evoke our most intimate moments.
Image: Sophie Bottomley, Moment Before (detail), 2014, mixed media. Courtesy of the artist. Photography Sam Scoufos.