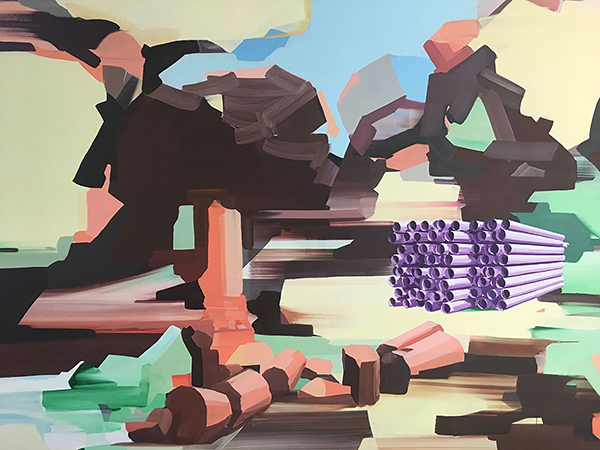 Stefan Dunlop considers himself apprenticed to a mysterious craft, with a paradox at its heart: to make great art you've got to be on the edge of what you know; otherwise it is illustration.
Dunlop's aim is to make great paintings, whose grand gestures seek to push the medium progressively forward. It is not what to paint but how to paint – the process of painting's material realization – that is important to him. Thus this artist's explorations revolve around the specific problems that arise from the execution of his discipline.
Generally producing works in series that focus on compositional elements like volume or colour, Dunlop's oeuvre maps his attempts to capture the ephemeral spirit of his chosen medium. While somewhat unusual in the contemporary era, such bewitchment by the magic of painting is fundamental to the tradition that continues to inspire him. Indeed, like his predecessors, with whose legacy he now wrestles, Dunlop finds the pursuit of "good painting" utterly addictive.
Stefan Dunlop's studies have included a three month residency at the Leipzig International Art Programme, the University of Texas Artist Residency, the Slade School of Fine Art in London and the New York Studio School of Painting, Drawing and Sculpture. He lives and works in Eumundi, Queensland.