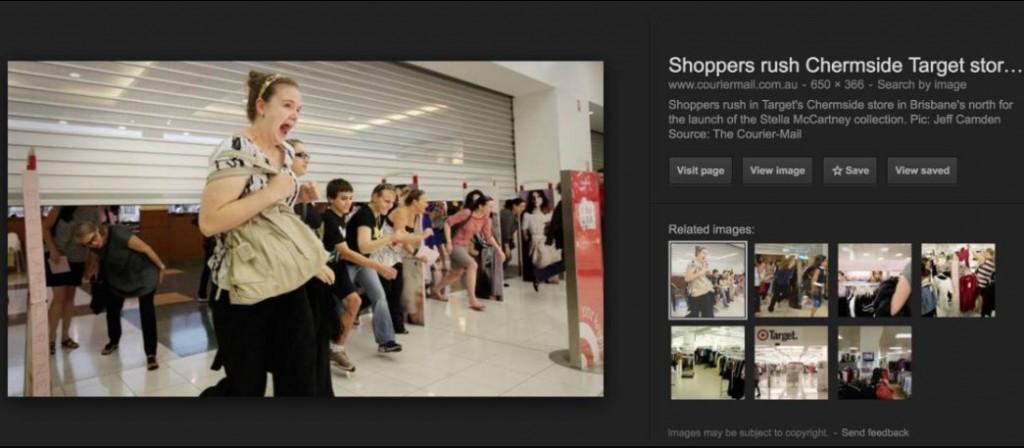 "By the time I got to the racks, half of the range was already gone."
Stella McCartney for Target is a group exhibition looking at selection of artworks by emerging Brisbane artists. The works involved in the show span a range of media and reflect the diverse outcomes of experimental art being produced in Brisbane. The show will include pre-existing artworks alongside new work that has been made specifically for the Cut Thumb space.
Artists:
Loki Groves
Yannick Blattner
Naomi Blacklock
Sarah Poulgrain
Callum Galletly
Ursula Larin
Hailey Atkins
Words by Mark Cutler
Friday 17th June 2016.
6:30pm – 9:30pm
55 Whynot Street West End
Cut Thumb ARI.
For more information visit www.cutthumb.org