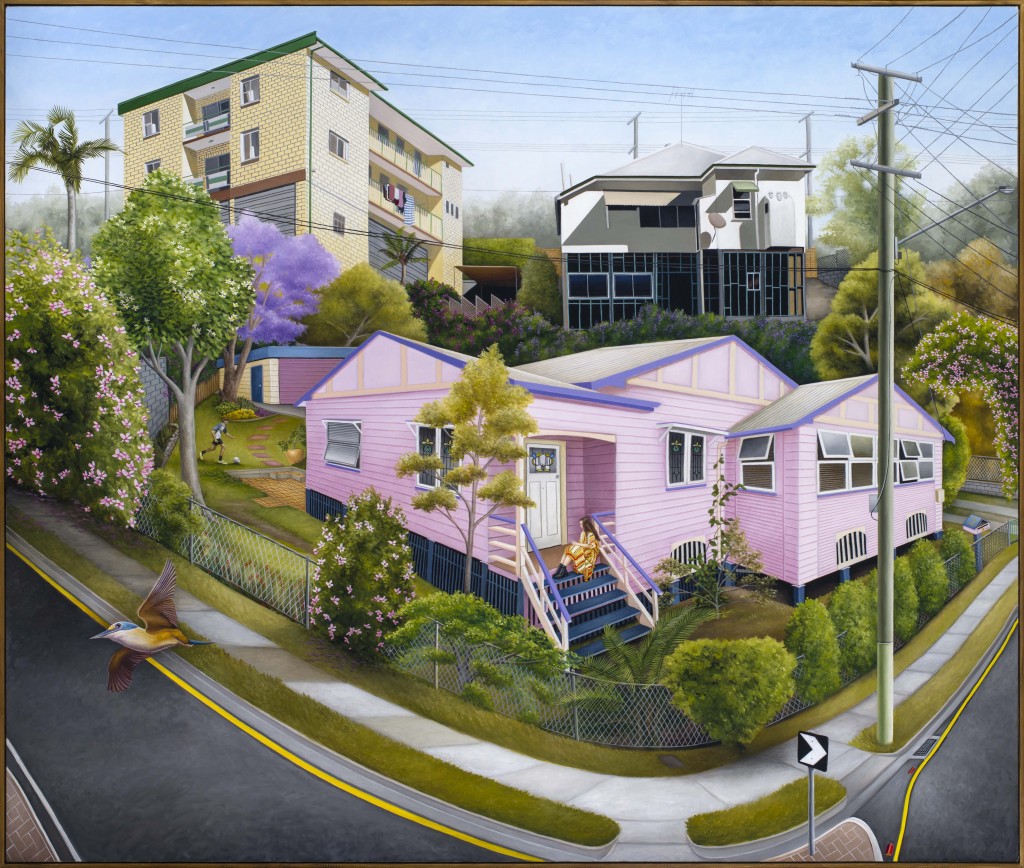 Explore a corner of inner-suburban Brisbane through the eyes of the quirky and playful Stephen Nothling.
Nothling's paintings invite you into his endearing neighbourhood in a series that documents Louisa Street where the artist has lived for 14 years. In The last street in Highgate Hill, Nothling imagines life behind the façade of 38 houses that line his street on the fringe of the Brisbane suburb of Highgate Hill.
Gathering clues, bowerbird-style, his work is based on observations from his daily walks when he soaks up the incremental and dramatic changes to the households and gardens he passes.
The work captures a moment in time, collaged together with lashings of humour and a unique aesthetic that will captivate and charm.
It is a deeply personal interpretation of inner Brisbane that will resonate well beyond its geographical confines to explore our sense of community, our love for our city and all its unique locales.