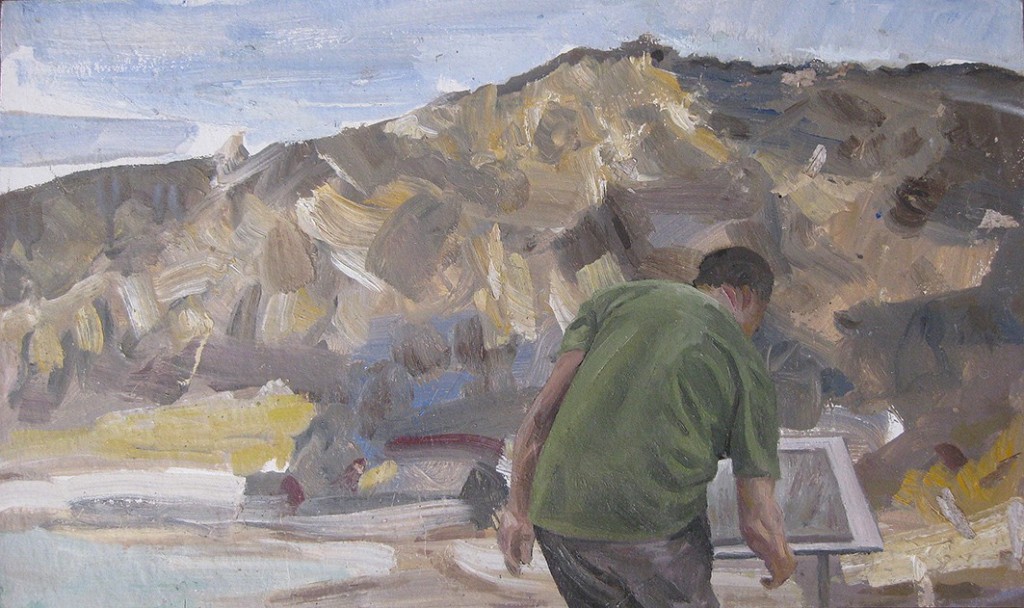 'Gallipoli', is an exhibition by celebrated Australian artist and writer Steve Lopes. It  commemorates the 100 year anniversary of the Gallipoli campaign, also known as the Dardanelles campaign.
This work was painted primarily in Turkey during a trip with a number of Australia and New Zealand's finest artists. The aim was to travel to what has been termed Australia and New Zealand's sacred site and honour the sacrifices made in that place 100 years ago.
It is a series of plein air paintings that evoke a sense of what it must have been like. These artworks are charged with emotion and provoke a profound sense of admiration for the countless number of feats of heroism and selflessness that occurred in this place and yet a deep sadness for what transpired.
Image: Artist at North Beach, Oil on Board  24 x 40cm