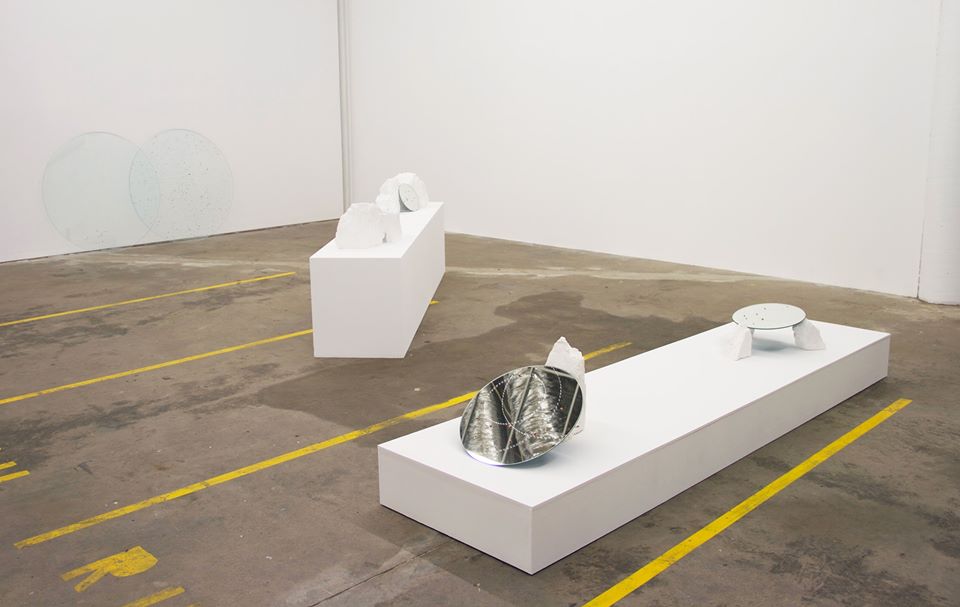 Join us for our first event of 2020, our Summer Residency Showcase. While Outer Space has been closed for the festive season, Brisbane-based artists Anastasia Booth and Briony Law have been utilising our galleries as their studio. Come along and see what they've been making.
Anastasia Booth works across sculpture, moving image, photography, performance and installation. Booth navigates spaces of sexual desire in cultural production using sensuality, mimesis, humour and appropriation as a range of tactical approaches. Her practice makes use of material seduction and eroticism, incorporating the visual and theoretical tropes of fetishism as a methodology to interrogate contemporary subcultures, art history and the convergence of subjecthood and desire in classical mythology. By reconstructing these codes through her practice, Booth speaks to the paradoxical relationship between historical imaging of the feminine as passive and contemporary notions of power, dominance and agency. In 2017 Anastasia received her Doctorate of Philosophy from Queensland University of Technology through the support of an Australian Postgraduate award. Booth's artwork has been exhibited nationally, including projects at Milani Gallery CARPARK, Institute of Modern Art, University of Queensland Art Museum, Australian Experimental Art Foundation, Museum of Contemporary Art, Screen Space, Boxcopy Contemporary Artspace and was artist in residence at Metro Arts.
Briony Law works primarily with sculpture, moving image and installation. Her practice explores aspects of human ecology, urbanisation and the complex systems of mediation at play in parks, reserves and conservation areas. Her work observes social practices in these places and notions of "nature" connectedness. The resulting artworks layer and contrast digital representations with physical material constructions as a means to investigate human use of post-natural environment elements. Through these assemblages she aims to examine the potential of mediation to indirectly and inherently inform Western perspectives and attitudes toward ecology.
Outer Space acknowledges the traditional custodians of Meanjin, where this project is carried out, and we pay our respects to Elders – past, present and emerging.
Image Credit: Anastasia Booth, Installation view of works in 'Intimate Immensity' 2019. Photo: Charlie Hillhouse.