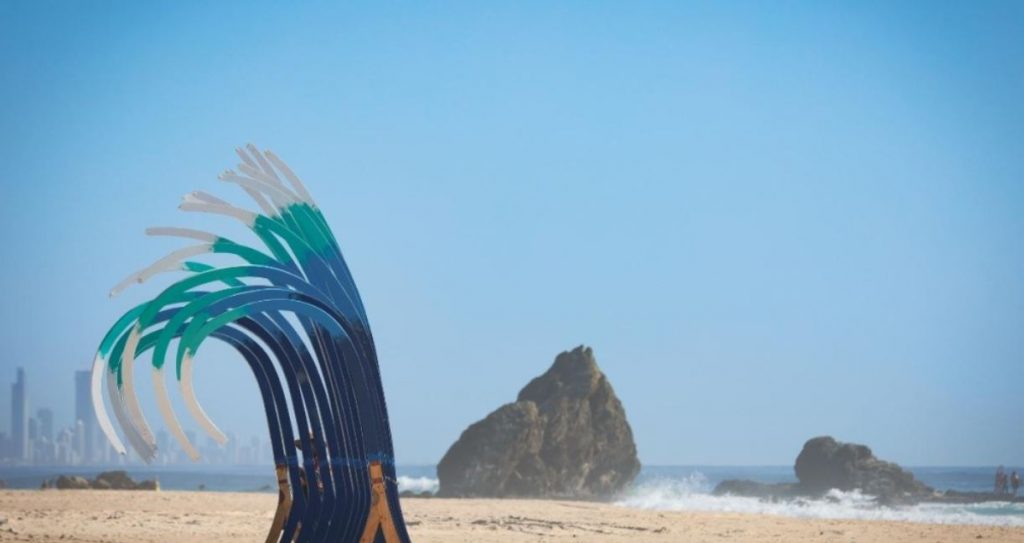 SWELL is Queensland's premier outdoor sculpture exhibition and presents 50+ Australian and international artists to captivate the hearts and minds of a large and diverse audience of visitors.  Set between two iconic giant rock formations along the Gold Coast's Currumbin Beach, the vast coastal landscape encourages submissions of thought-provoking and sculpturally impressive works.
SWELL is a ten-day manifestation of conceptions and visual commentary presenting small, medium and large-scale sculpture installations, and digital works, workshops and activations as a FREE outdoor gallery at Currumbin Beach, September 9-18.
ARTISTS from across Australia and the world working in all sculptural mediums are invited to submit.
SWELL welcomes the opportunity to work with artists who are keen to break new ground in sculpture presentation and installation art. Works can be site-specific, display ephemeral qualities, should invite dialogue and instigate inspired conversations through craftsmanship, kinetics, profound meaning and messaging or whimsicality in artistic expression.
Artists will vie for awards totaling over $27,500 with the coveted major award of $15,000 cash. In addition to the awards, SWELL offers artists unparalleled opportunities such as media profiles, the chance to establish new industry contacts, professional development, and the potential to sell and commission works.
Artist submissions can comprise of complete works, pending works or concepts.