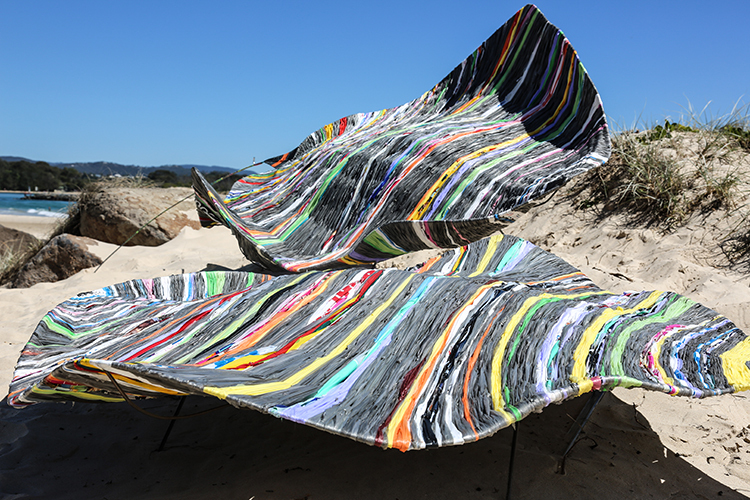 Our volunteers assist us through all stages of exhibition, and include:
Support on installation and deinstallation days with assistance in helping to set up and take down the exhibition.
Working with us during the exhibition: at the launch, artist talks, information tent, program sales, survey collection, visitor liaison
Working within the education program to help facilitate workshops.
Maintenance and security patrols of the site during the exhibition.
By working just three shifts, you will receive….

An official SWELL exhibition program
A SWELL T-shirt & cap
A SWELL lanyard
Complimentary coupons from nearby retailers
An invitation to the Volunteer After Party
All volunteers are acknowledged with a Certificate of Participation
plus opportunities to meet and network with new people
For further information please email volunteer@swellsculpture.com.au or phone the office on 07 5525 0503.
Image: Lauren Gray Sting Rays Photography Lex Smith