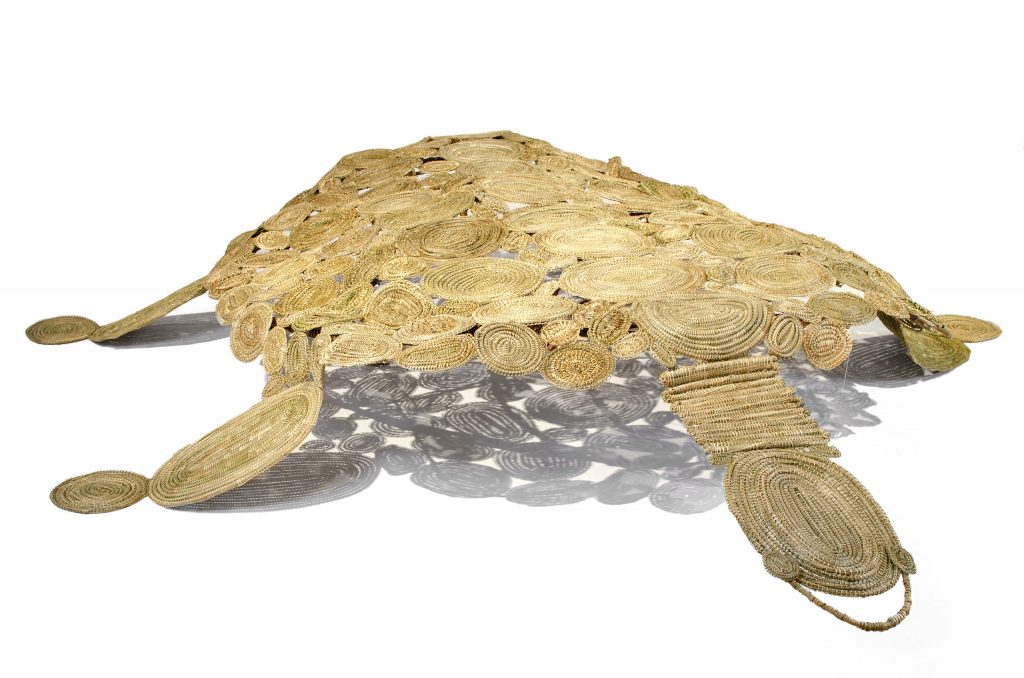 Artisan Gallery is pleased to announce the upcoming exhibition of Tensions 2020: Tamworth Textile Triennial on show from 30 July – 4 September, 2021. The Tamworth Textile Triennial, held every three years, showcases the best of textile art from across the country, attracting artist participation from all states in Australia. The exhibition is curated by Vic McEwan to create an important record of the changing nature and progress of textile practice from a national perspective.
Tensions 2020 acknowledges that the world has long been a place under various tensions, both harmonious and dissonant. In order to bear witness to, contribute to and respond to these tensions, the triennial will focus on the future of people and place through textile as a material and human experience as materiality.
"Musical theory teaches us that as we change the tension that a material is under, we also change its pitch. It is through the combining of these various tensions that we are able to create a chord, a melody, a verse, a chorus," writes curator Vic McEwan. "As the curator for Tensions 2020, I aim to take the various tones and pitches offered by the tension(s) these artists are exploring, and attempt to bring them together into a coherence of composition: a spatial and visual composition that is sometimes in unison, sometimes dissonant, sometimes sweet and melodic, and sometimes pure noise."
This exhibition has been developed by Tamworth Regional Gallery and is supported by the Visions regional touring program, an Australian Government program aiming to improve access to cultural material for all Australians.
Image: Weaving Warrabah (Short Neck Turtle), 2019, Yinarr Maramali, Lomandra, water vine, 1400 x 920 x 10 mm. Photography: Miranda Heckenberg.