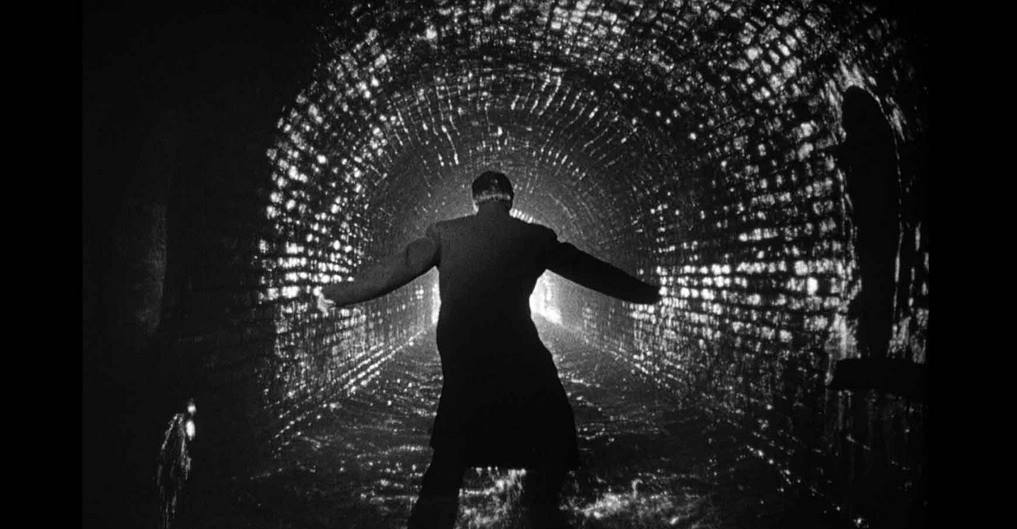 The Chiaroscuro Effect: In film, photography and painting is the second public program facilitated by one of Outer Space's current studio artists, Kate McKay.
Join us on Thursday June 14th from 6:30pm for a screening of Carol Reed's film noir classic, The Third Man which alters, through the juxtaposition of light and dark, everyday streets of 1940's Vienna into ethereal spaces. Directly following this Outer Space's co-directors will lead a discussion between Kate and Brisbane photographer Thomas Oliver on the atmospheric use of light in their practices.
This conversation will explore how light has been used as a metaphoric device across mediums – from paintings of the Renaissance, to film noir cinematography and more contemporary modes of practice.
Find us upstairs in the Outer Space artist studios for an evening of film and 'light' conversation from 6:30pm Thursday June 14th. Refreshments will be provided
ABOUT KATE MCKAY:
Kate McKay is a Brisbane based artist. In 2013 she completed her Bachelor of Fine Art with First Class Honours at Griffith University. She has exhibited in galleries across Queensland including Jan Manton Art, Ryan Renshaw Gallery, Griffith University Art Gallery, The Hold Artspace and POP Gallery. McKay has been selected for 15 Artists 2017 at Redcliffe Art Gallery, won in 2015 the Macquarie Group Emerging Artist Prize and was a finalist in the 2014 Churchie National Emerging Art Prize. She has had three solo shows at Jan Manton Art and in 2016 completed an artist residency at Fjuk Art Centre in Husavik, Iceland.Kate's current paintings transform everyday spaces into sublime encounters through the manipulation of light, colour and darkness.
ABOUT THOMAS OLIVER:
As a visual artists, Thomas Oliver is like a moth to bright lights and hard shadows. He seeks them out on sunny days underneath bridges and between buildings, or prowls around at night with a flash in one hand and a wide lens in the other.
As a human, Thomas Oliver is intrigued by other people: their expressions, gestures and mannerisms; and how they interact like L-shaped blocks in social Tetris. Sometimes it's a jigsaw puzzle, sometimes it's pick-up-sticks.
As a storyteller, Thomas Oliver composes light into its own character. Highlights become the protagonist and shadows the masked villain. They share a common dialogue to evoke emotion and communicate narrative.
As an observer, Thomas Oliver is fascinated by people as much as he is by everyday inanimate objects. A fence post equates to a movie star, flowers appear like nuns, and discarded furniture become deities.
ABOUT THE OUTER SPACE STUDIO RESIDENCY:
The Outer Space Residency Program is designed to encourage artists to develop research skills and critical self-evaluation in order to develop their field of practice over a four month period. This program provides an opportunity for artists to expand upon their existing practice outside of a tertiary institution model.
Our cohort of 7 resident artists attend weekly seminars and and receive mentoring from peers and local industry leaders.
Outer Space is proudly supported by Brisbane City Council. Click here for the Facebook Event.