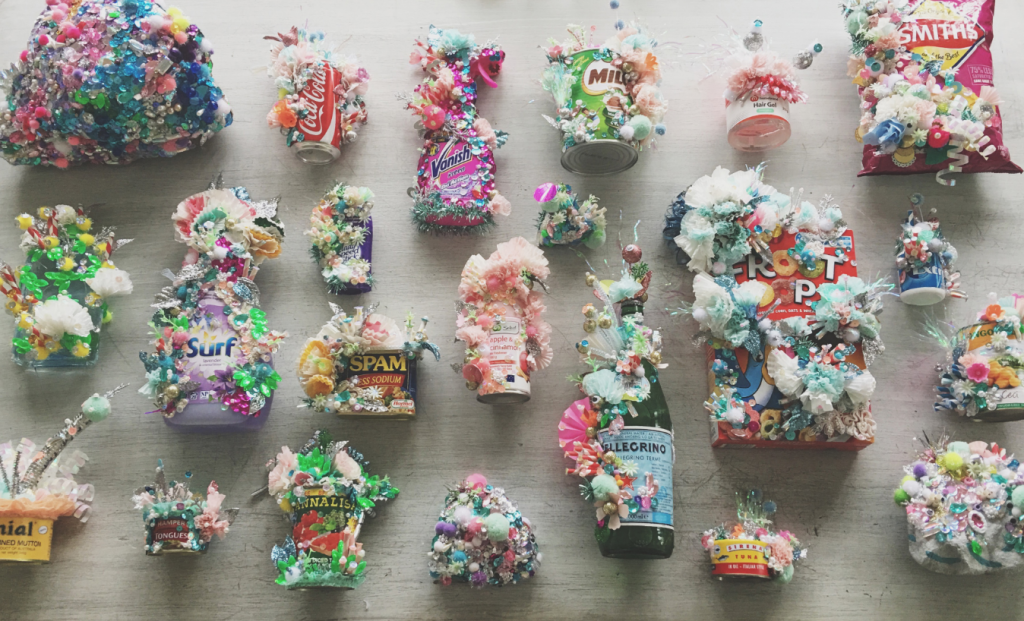 Discover how artist, stylist and designer Rachel Burke draws inspiration from mundane household items and uses her creative flair to make them shine.
A sparkly pop-up exhibition of Rachel's on-going craft project The Magical Mundane will be on display at The Pod in Brunswick Street Mall, Fortitude Valley from Sunday 6 to 20 August. Check Brisbane City Council's 'What's on' for event session times.
Transform trash into treasure and make your own magical mundane at the free craft activities hosted by creative agency Engage Arts. Plus, you'll have your chance to get creative with Rachel in her Sardine Tin Diorama Workshop on Sunday 20 August where she will show you how to turn a humble sardine tin into a miniature artwork.
Workshop bookings:
Make your own Magical Mundane artwork workshop
The Magical Mundane | Make your own Sardine Tin Diorama workshop