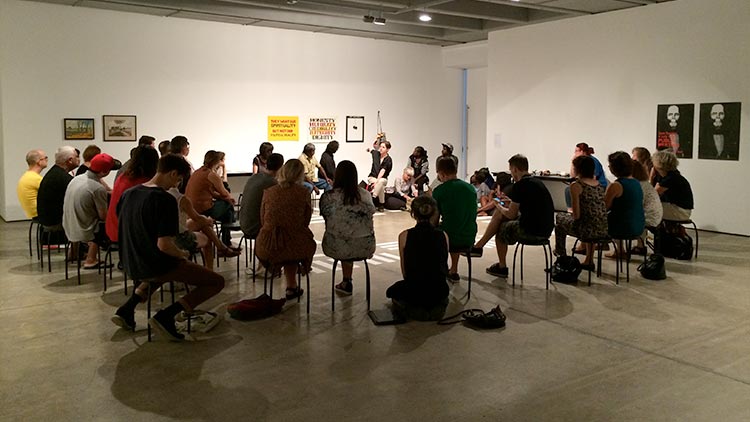 Madame Banksia: Margaret Preston's Flower Gazing and the Japonist Protocols of Félix Regamey
Across a career that reshaped Australian art, the celebrated and controversial Modernist Margaret Preston brought an uncanny intensity to the depiction of flowers. During her student years in Paris, might she have mingled with the bohemian circles around French orientalist Félix Régamey, and through these been exposed to the techniques of meditative regard associated with Japanese flower aesthetes? The scholars of ESTAR(SER) will present their findings and activate Régamey's Japonist protocols in a brief experiential workshop that offers new ways of seeing the Imaginary Accordexhibition.
The Order of the Third Bird is a loose global network of individuals, brought together by the shared practice of giving sustained attention to works of art. A group dedicated to understanding The Order, known as ESTAR(SER), have previously performed workshops at the Guggenheim, New York, and Bard Graduate Centre Annandale-on-Hudson.
Presented with Raygun Projects. This event is free and open to everyone.