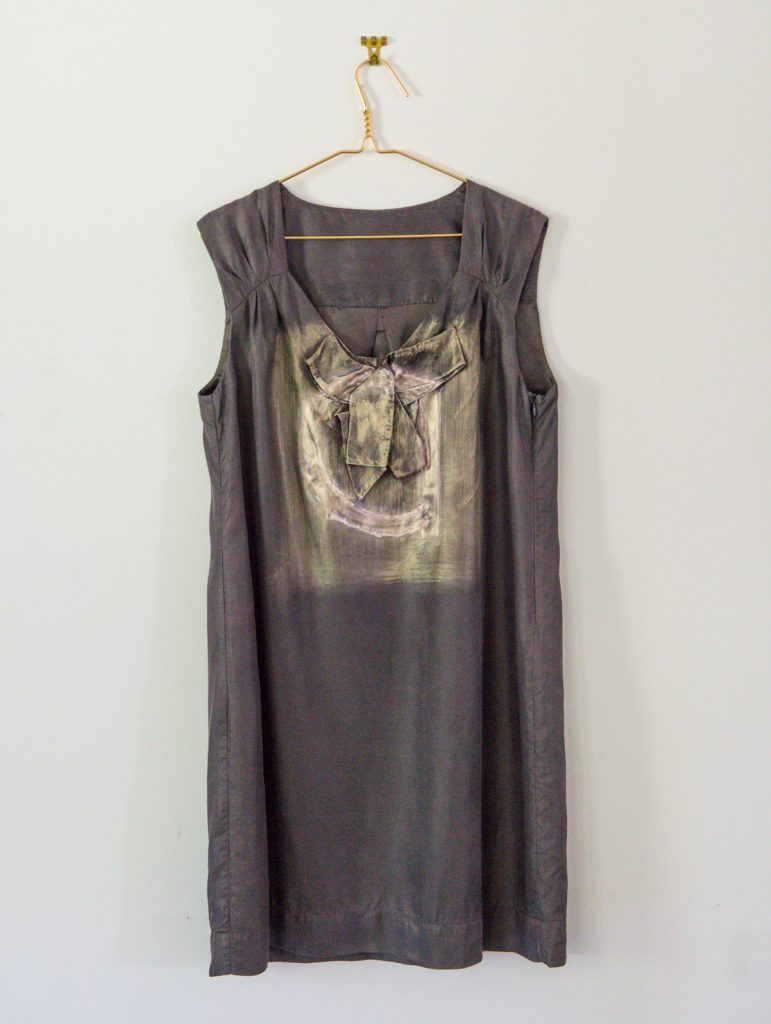 Scheduled to coincide with International Women's Day on Friday 8 March, this exhibition explores the semiotic value of clothing, labelling practices and egalitarianism.
Many theorists have discussed the way clothing and dress function as systems of signs or as a kind of language, among them Barthes, Eco, Hebdige, Entwistle and Wilson. As traditional stereotypes and cultural practices around the binary system are dismantled, we may reasonably question what it means to wear a dress in today's society. Can the powerful language of clothes override our own personal identifying labels?
Please join the artist for an informal discussion of these ideas on the opening day of the exhibition, Tuesday 5 March, from 11:30am-12:30pm – please RSVP via facebook event.