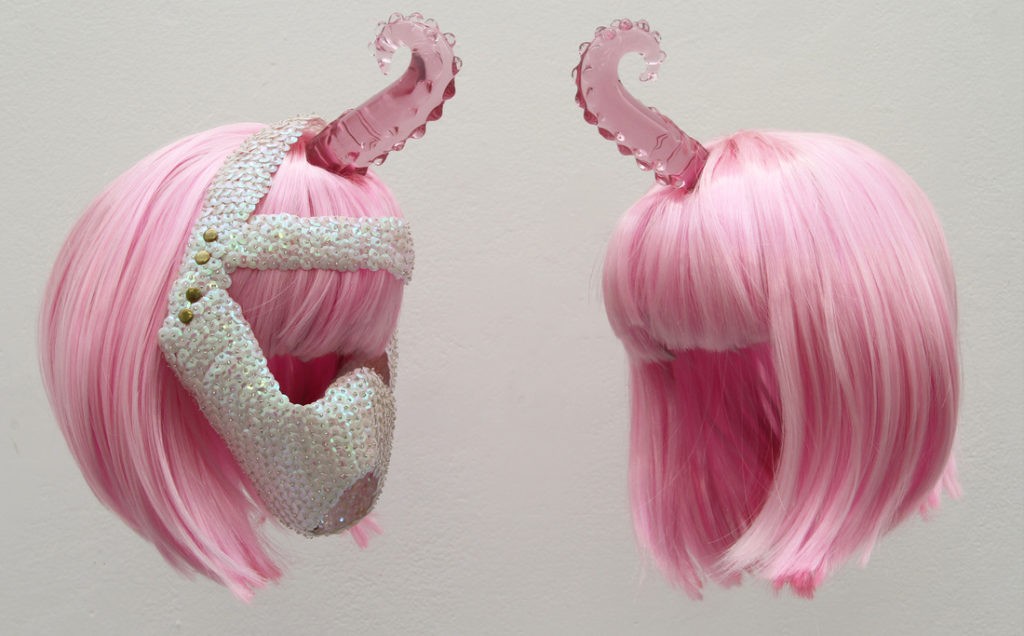 Enticing and confronting in equal measures, SX+ is a visual and performance art exhibition brought to you by SX+ Collective and Brisbane's Anywhere Festival. Through a diverse range of traditional, contemporary and conceptual art forms, the exhibition seeks to open up dialogue and discussion surrounding contemporary experiences of sex and sexuality. A one-night only event, SX+ will be held on Tuesday the 10th of May at the exquisite Prestige Bar, right in the heart of Fortitude Valley.
Unique and engaging experiences are not new to this opulently-styled heritage venue, which features burlesque, acrobatics and risqué dance shows during normal trading. "We are referencing that but doing something a little different with this show," says curator Amanda Wolf. "For example, we have an aerial acrobat performing a more experimental piece on the tissu. It's still awe-inspiring (and a bit sexy) to watch, but her performance draws attention to the pressures young women face with regards to sex and sexuality."
While the show features more performance art than you'd ordinarily find, there is something for everyone including drawing, painting, photography, digital media, video, installation and sculpture. The artists cover themes as diverse as pornography, queer identity, affirmative heterosexual desire, fetish, objectification, masturbation and sex work, but the SX+ artists all have one thing in common: sex-positivity. This means they make work which is defined by the presence of sexual discourse rather than the absence, with a focus on informed consent, agency within one's sexuality, and acceptance of others' sexual practices (provided those practices are legal and consensual) without moral judgement.
"Sex-positive doesn't necessarily mean that we have to be positive about sex," explains Amanda, "it just means we shouldn't leave sex and sexuality out of the discussion, especially in the arts. Everyone has different experiences and preferences that affect the way they express their sexuality, and those experiences aren't always positive. Everyone has the right to feel safe and comfortable in that."
…And maybe check out the fine liquors and beautifully crafted cocktails on offer at Prestige while we're at it.
Artists: Anastasia Booth; Kristian Fracchia; Chloe Waters and Marisa Georgiou; Aishla Manning; Kat Martian; Naomi O'Reilly; Dr. Bill Platz; Parallel Park; Saara Roppola; Admas Tewodros; Tyza; Clare Cowley and Francisca Vanderwoude; Amanda Wolf; Holly Zwalf.
Acrobatic performance by Indie Berlin featuring SCRAPS.
Prestige Bar
198 Wickham St Brisbane, Queensland, Australia
www.sxpluscollective.org
www.prestigebar.com.au
Facebook: www.facebook.com/events/823002024499719/

Contact: info@sxpluscollective.org