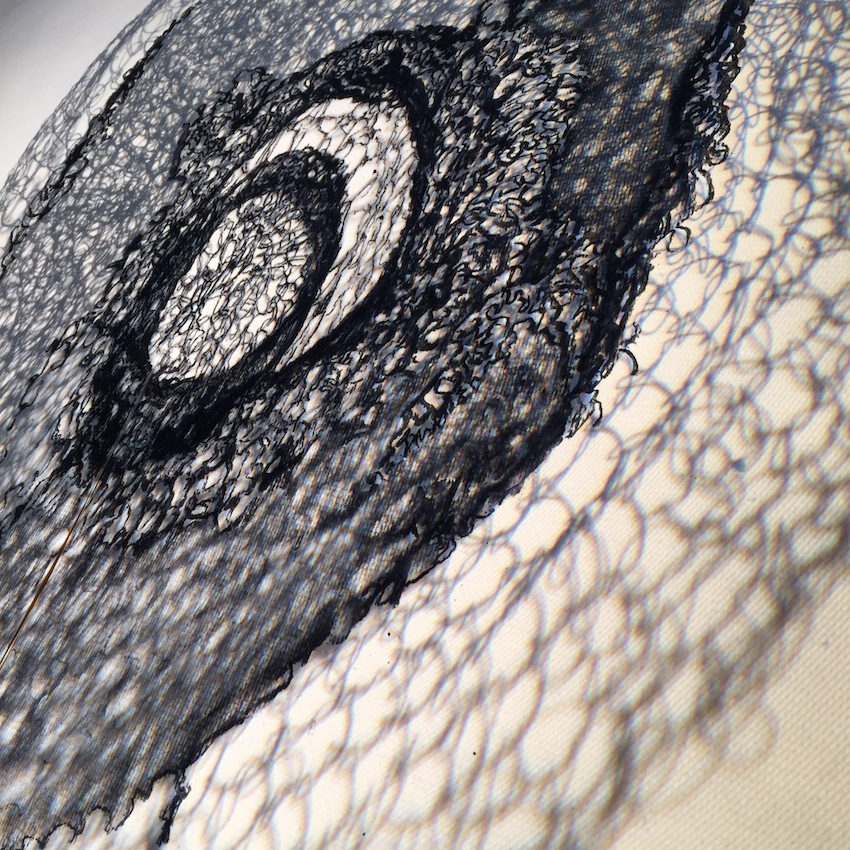 Transversing is the act of extending across and through something. While to transverse is to weave across, a through line is the invisible thread which interlocks a story together. In search of the through line, each artist addresses the agency of materiality within their work. This exhibition brings together the research of Rachael Wellisch, Rebekah Evans and Emma Gardner, as they undertake Honours in Fine Arts at QCA.
The work of the three artist's touch on contemporary issues related to new-materialism, environmentalism and feminism. The diverse yet interconnected topics have lead the artists to engage with the inherent qualities within their chosen materials in response to painting, drawing and installation.
Opening Event: Friday, 24 June 2016, 6 – 8 pm
Venue: WEBB Gallery, QCA, 226 Grey Street, South Bank
Gallery Hours: 10 am – 4 pm, Tuesday to Saturday
Image credit: Rebekah Evans  Droplet 2016, charcoal drawing.