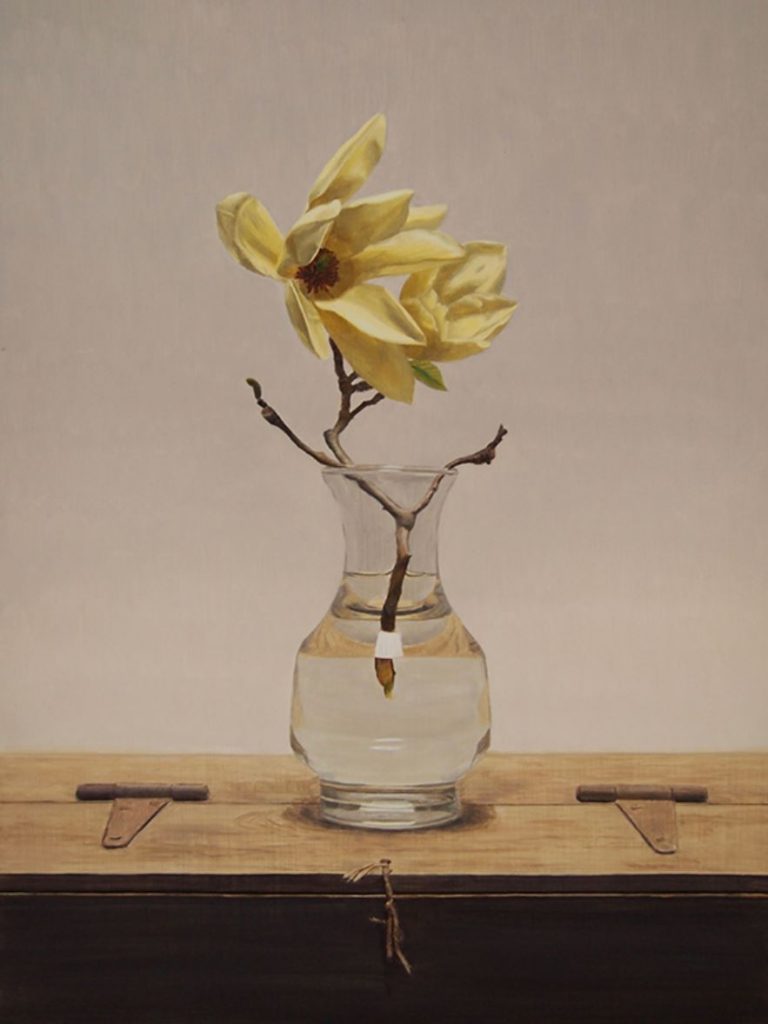 Tsering Hannaford is a realist painter based in Adelaide, South Australia.
Portraiture is a focus of her practice and she has been hung four times in the Archibald Prize. In 2014 she was highly commended for the Portia Geach Memorial Award and she has been a semi-finalist in the Doug Moran National Portrait Prize.
Tsering's still life paintings explore themes of impermanence and renewal.
"My greatest ambition in my work is to allow the viewer to feel like they could be standing right there in the room with me – experiencing the same delicate light, the mood, the stillness. In this way I feel I can draw attention to the quiet beauty found in everyday life."
– Tsering Hannaford
Opening event: 3 – 5pm, Friday 3 November 2018
Image: Yellow Magnolia | Tsering Hannaford, Oil on panel | 60 x 45cm