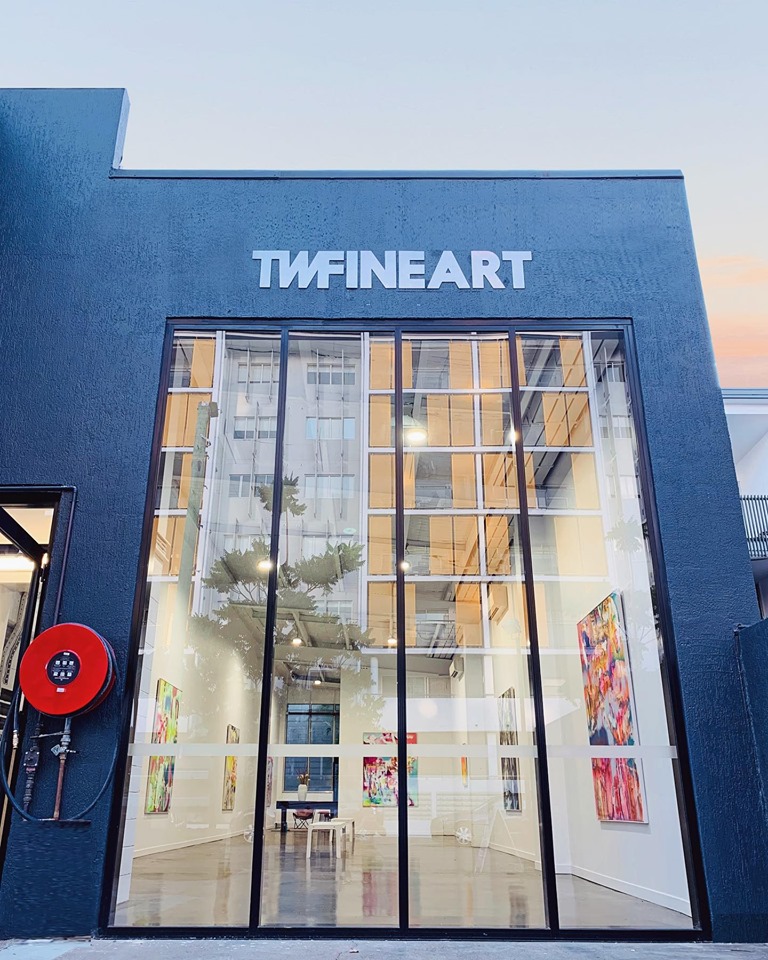 TWFINEART is a contemporary art gallery that brings together a roster of acclaimed domestic & international artists in a program speaking to the global nature of the larger post-millenial art world.
Our gallery is located in Newstead and our stockroom is available to view online at www.twfineart.com. Online customers can peruse the collection then schedule an appointment to view the works in person. A knowledgeable curator will then guide you through the works and answer any questions you may have.
For larger residential and commercial projects, our curatorial & art advisory service facilitates the development of bespoke collections with a focus on creating spaces that satisfy the sensory appetite of our experience driven culture. A senior curator will work with clients to source, develop and deliver a collection of work that parallels your unique vision.
As an extension of our original work portfolio, TWFINEART fuses cutting edge digital and analog practices with modern printing technologies to offer limited edition contemporary prints that are both collectable and affordable. Every fine art print edition is created using the highest quality printing processes and framing materials then finished to museum standard without the museum price. Customers can choose from our standard range of size and frame options, or contact us to oversize and frame the editions to suit your space.
Opening Hours
Tuesday – By appointment
Wednesday – Saturday   10:00am – 5:00pm
Sunday   10:00am – 3:00pm