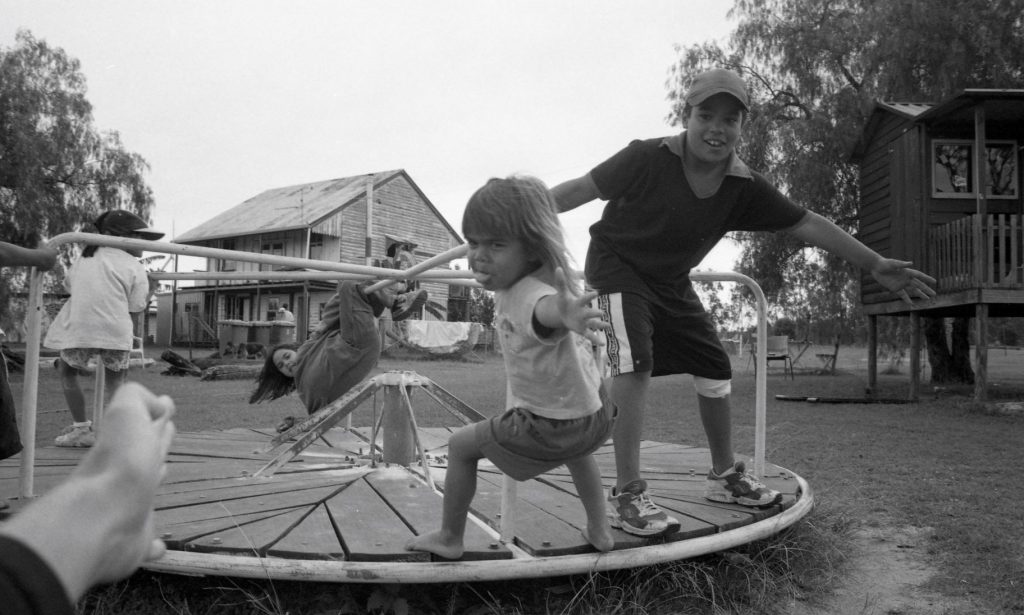 Viewpoints: Contemporary Aboriginal Photography showcases the captivating work of three contemporary Aboriginal photographers, Michael Aird, Jo-Anne Driessens and Naomi Hobson, with an emphasis on community photography.
There are thousands of images in the State Library's collection depicting Aboriginal and Torres Strait Islander people, often taken by non-Indigenous photographers. But what about photography from the viewpoint of First Nations photographers?
All three photographers' collections capture the urban and regional experience for Aboriginal and Torres Strait Islander communities across Queensland, as well as significant events and anniversaries. Their images capture contemporary narratives around black representation and identity in community.
These photographs reflect a contemporary working style with many close connections forged between the photographers and the photographed.
"I want people to look at these works and see this is a new thing, this is, 'their time in the world is now." – Naomi Hobson
Experience contemporary Aboriginal community life first-hand, through the lens of these renowned photographers.
Image credit: Ree-Anne, Lani and Tyrone Walker with Naranji, Coominya, 1998 Jo-Anne Driessens. John Oxley Library, State Library of Queensland. Acc 30299