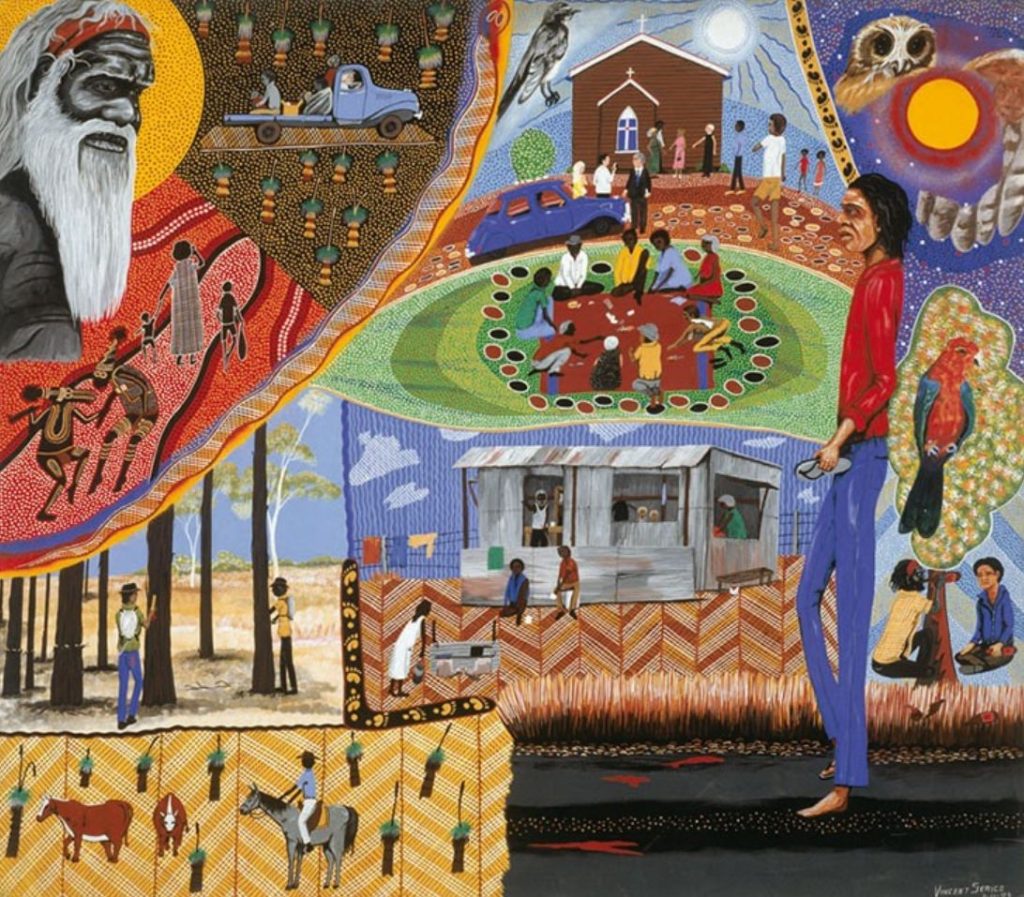 Vincent Serico was born in Brisbane and was separated from his immediate family at the age of four. His mother was a Palm Island woman and his father was from Carnarvon. During the 1950s, he grew up on the 'mission' at Cherbourg, Queensland.
Vincent's stories are about living in different parts of Queensland, working, travelling, painting, and playing cards in old mission communities like Cherbourg, Palm Island, Mornington Island, Yarrabah and Doomadgee.
Some people are stories is a touring exhibition in partnership between FireWorks Gallery and Museums & Galleries Queensland. This project is supported by the Queensland Government through Arts Queensland. This project has also been assisted by the Australian Government through the Australia Council for the Arts, its arts funding and advisory body, and supported by the Visual Arts and Craft Strategy, an initiative of the Australian Federal, State, and Territory Governments.
Exhibition opening
9 November 2019 | 2:00 PM
RSVP required.
Image credit: Vincent Serico, The Road to Cherbourg, 2009. Folio print reproduction, archival inks on 300gsm Hahnemuehle rag paper. City of Ipswich Art Gallery. Image Courtesy of FireWorks Gallery, Photographer: Mick Richards.