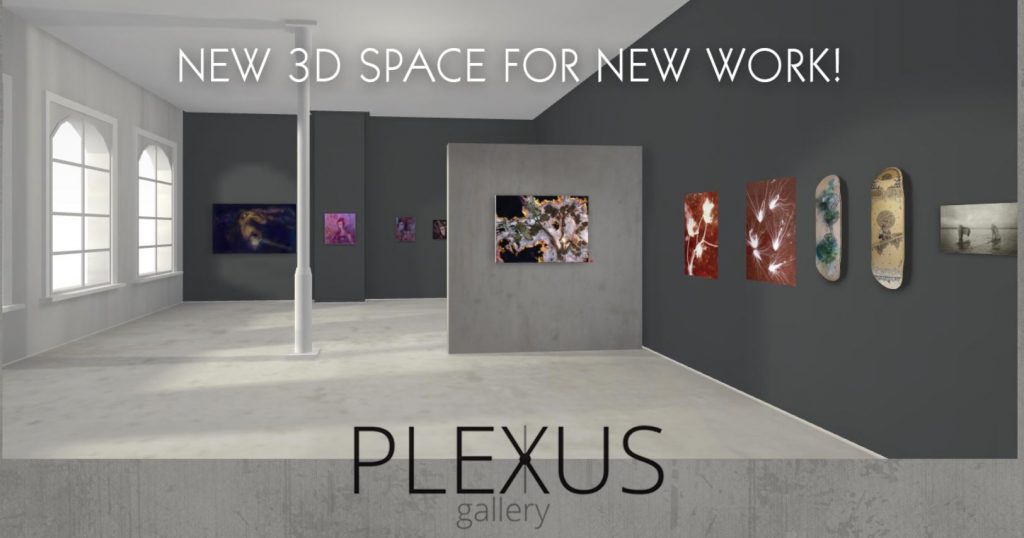 Virtually Live will showcase works by Plexus Gallery's represented artists and some special guests in a new virtual gallery space that will allow a unique, immersive experience for art lovers and collectors. The innovative format will enable viewers to see the flat works to scale on the walls and provide a more holistic experience of viewing the sculptural work and 3D installations.
Participating artists include Plexus Gallery members Sona Babajanyan, Peter Breen, Renata Buziak, Emma Gardner, Travis D. Hendrix, Sabrina Lauriston, Meredith Macleod, Chris MacPherson, Eryn Mark, Carol Schwarzman, Billy Shannon and Belinda Sinclair. Guest artists include Jordan Azcune, Helle Cook, Lisa Kurtz, Henri van Noordenburg, Anna Ryan, and Tamara Whyte.
All exhibited artwork will be available for purchase and will also be presented in a concurrent 2D show for those who prefer more conventional ways of viewing art online. Brisbane-based art lovers and collectors can enjoy Plexus Gallery's unique view in situ before you buy feature, which gives potential buyers a chance to select artwork and see it in their home or office before committing to a purchase.
Entry is free and open to all at plexusgallery.com/virtually-live