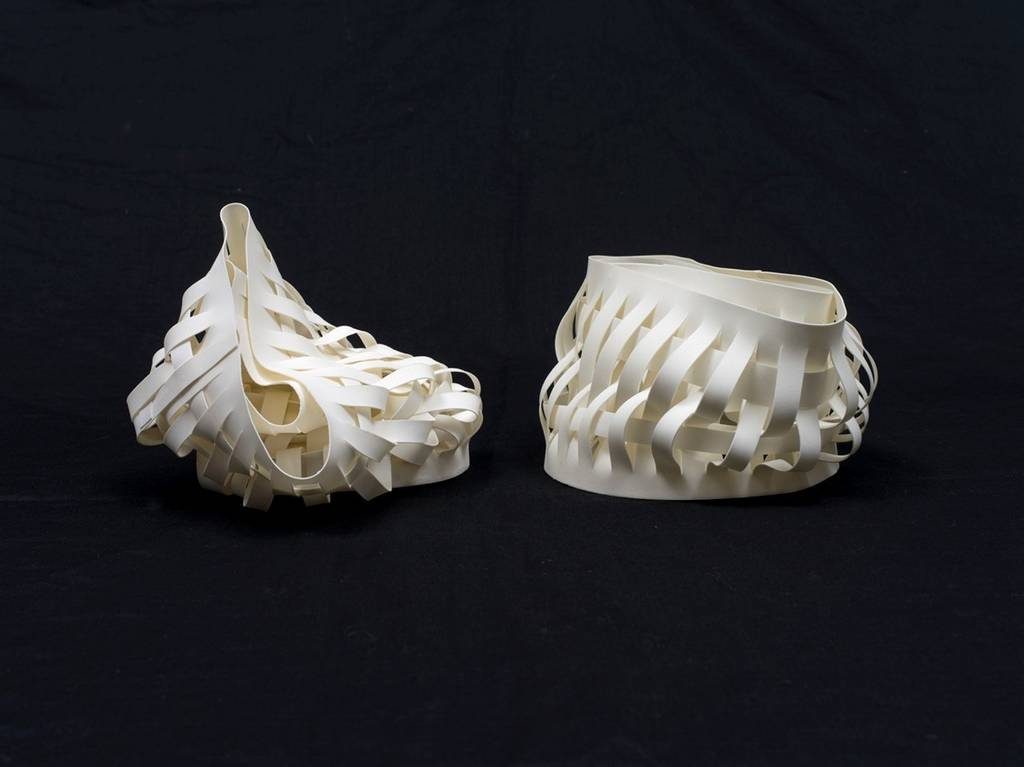 Guest curator Freja Carmichael presents Weaving the Way featuring works from the UQ Art Collection. This exhibition makes visible the layers of meaning and wisdom carried in contemporary fibre works by Aboriginal and Torres Strait Islander artists. Honouring visual languages of the past through form, material and technique, the artists included in this exhibition weave together the spiritual, cultural and historical.
Featured Artists: 
Daniel Beeron Galaman
Elisa Jane Carmichael
Janet Fieldhouse
Davina Harries
Doris Kinjun
Grace Lillian Lee
Abe Muriata
Emily Murray
Debra Murray
Susie Pascoe
Cecilia Peter
Dorothy Short
Eileen Tep
Delissa Walker
Maria Ware
Rita Wikmunea
Hersey Yunkaporta
Image: Janet Fieldhouse Bands 2012. Collection of The University of Queensland, purchased 2012. Reproduced courtesy of the artist and Vivien Anderson Gallery, Melbourne. Photo: Carl Warner​.