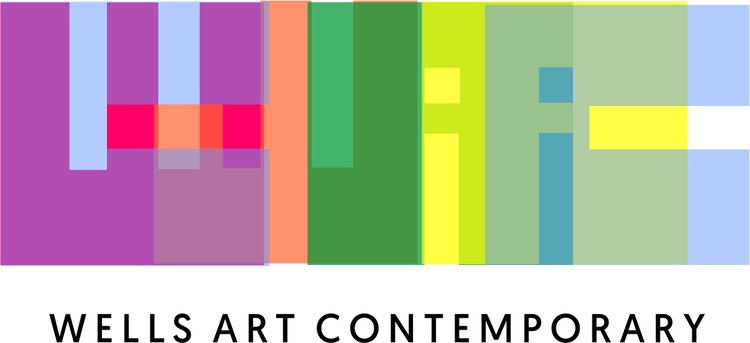 Artists are invited to submit works for the WAC Awards 2018
The Wells Art Contemporary (WAC) Awards is an international open competition for contemporary visual art which has already established a strong presence in the London art world and which is drawing artists from places as diverse as Australia, Azerbaijan, India, Italy, Korea, Japan and the United States. Open to artists working in painting, sculpture, drawing, photography, installation or video, the WAC Awards aims to promote and celebrate the diversity of the visual art scene both nationally and internationally.
Shortlisted works will be exhibited at the historic Bishop's Palace & Gardens in Wells, Somerset, from 8-22 October 2018 and will be eligible for a wide range of awards which include cash, exhibition and professional development prizes. One artist will receive the RK Harrison Awardof £1,000, whilst up to four artists will be awarded the JGM Gallery Exhibition Prize which will see them exhibiting in a group show at the Gallery in 2019.  In a similar vein, three artists based in Cornwall, Devon, Somerset, Gloucestershire or Wiltshire will be awarded the DAC Beachcroft Space Prize through which they will have the opportunity to show their work at the Space in early 2019.
Furthermore, one artist will be awarded the Parker Harris Mentoring Prize, providing he or she with the opportunity to take part in a one-to-one mentoring session covering all aspects of professional development. The ChubbBulleid People's Prize will be awarded to the artist whose work is most favoured by visitors to the exhibition at the Bishop's Palace & Gardens.  Finally, one artist up to 30 years of age will receive the Next Generation Art Prize, awarded by Andelli Art.  The prize consists of a two week solo exhibition at the gallery, including a private view and social media support.  Mentoring and advice on working with galleries, curation and artistic development will also be offered.
The competition will be judged by a panel of distinguished artists comprising artist Caroline Walker, photographer Harry Borden and Director of Exhibitions at Chelsea Space, Donald Smith.
Applications must be made online via wac.artopps.co.uk and must be completed by 5pm on Monday 2 July 2018.